Visiting Cornwall in September: tips for a late summer trip
September is high on my favourite times to come to Cornwall and was one of my tips when I was talking about the best times to visit Cornwall. If you're considering visiting Cornwall in September here's our guide to the county at this time of year.
It's a really great time to visit for many reasons but for me it's the slow down in the numbers of people around. July and August are some of the busiest of the year so September brings a sigh of relief! The weather is still good too and so it's a perfect time to come if you can make it happen. September is starting to get into autumn in Cornwall, but it still has a summer feel to it.
Let's have a look at what other reasons there are for whether September is a good time to visit Cornwall:
All images on this page are from our September explorations in and around Cornwall unless stated otherwise.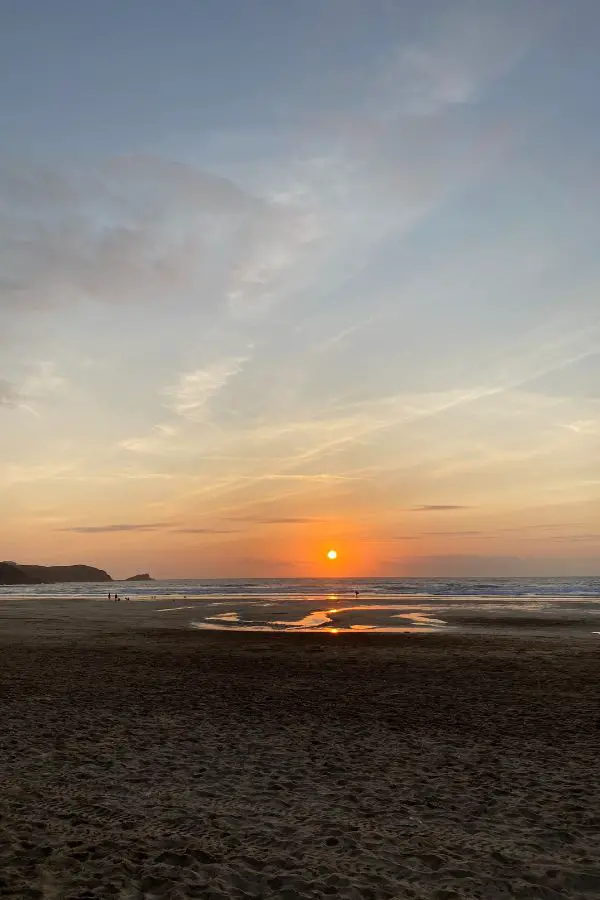 Is September a good time to visit Cornwall?
As I said before, September is one of my favourite times to visit Cornwall and is special for us because it's the anniversary of us moving here. I remember arriving and having days of sunshine while we explored beaches on an evening – bliss!
September still has that summer feeling to it, the place is still busy enough to not feel dead but it's quiet enough that you can enjoy it. I hope you know what I mean!
Prices of accommodation comes down a lot once the summer months finish too so you may be able to get some bargains. If you like to camp then campsites and caravan parks will have more space too.
If you can make a trip happen, whether a week or a long weekend, you'll love September in Cornwall!
Book your Cornwall holiday
Check out VRBO for unique places to stay

Grab a guide book on Amazon
What to consider when visiting Cornwall in September
Weather
The weather in September around Cornwall, like all year round, has its ups and downs. There can be storms, there can be rain but you'll also find that you can just as likely have amazingly clear days leading to stunning sunsets.
The days are starting to shorten which means it's an earlier sunset and later sunrise for those chasing them. It definitely doesn't have an autumn feel to it – it takes quite a while for the leaves to change down here.
Typically Cornwall sees average low temperatures of 13°C and highs of 17°C and an average of 11 days rain in the month of September. These are just averages and you might find it's much warmer (or colder) some days.
Public and School Holidays
One of the best parts about September is not needing to dance around the school holidays as there generally aren't any in there and there are no public holidays to worry about.
In saying that, sometimes the end of the school holidays can run over into the first couple of days of September, depending on how the months fall. The first full week of September normally sees kids back at school, prices fall and quietness return!
Attractions
September is still high season so you'll find that most things are open and accessible. Only child specific attractions may have different hours if they cater normally to the school holidays.
Things to do in Cornwall in September
Please also check my 'things to do' articles as I can't fit everything here and it might depend where you're based as to what you might want to do.
Visit the popular towns and villages
With the summer busyness dying down it's a great time to explore the towns and villages that might be too busy over the summer months. I'm thinking Padstow, St Ives and Port Isaac to name just a few (although St Ives hosts a festival over September, see below – might still be rather busy!).
These towns are still going to be a hive of activity, will still have a great vibe about them and so it's a great time to explore.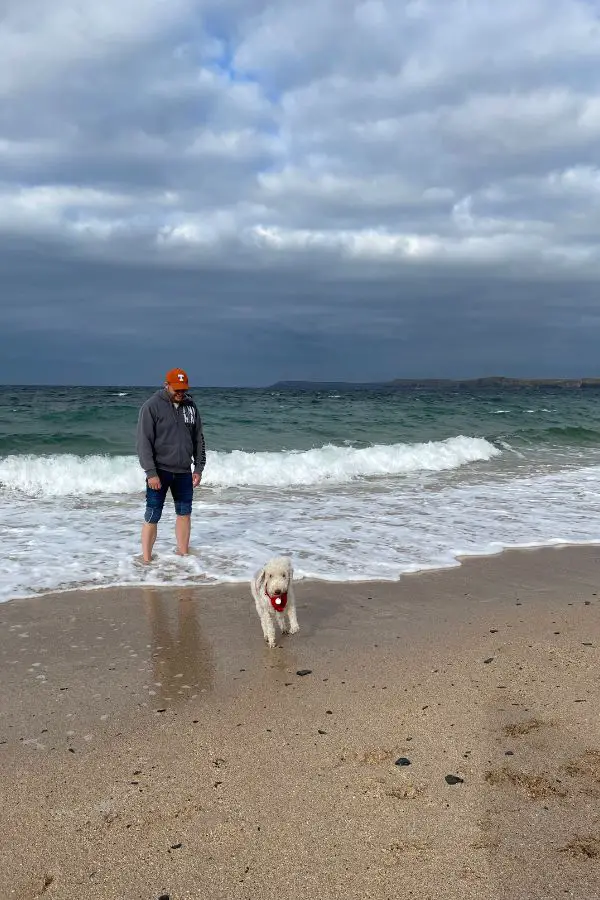 Discover stunning coves
Like the above suggestion, finding some of the more popular coves and beaches is a great plan for September when the weather may still be on the warm side, the sea is still pleasant enough for a paddle and the crowds have died down.
My favourite cove is near Padstow in a place called Mother Ivey's Bay, but some others you might wish to explore are Kynance Cove or Pedn Vounder Beach – all very popular but might be a bit quieter this time of year. Crantock is another beach that can be overly busy in the high season but worth checking out in September.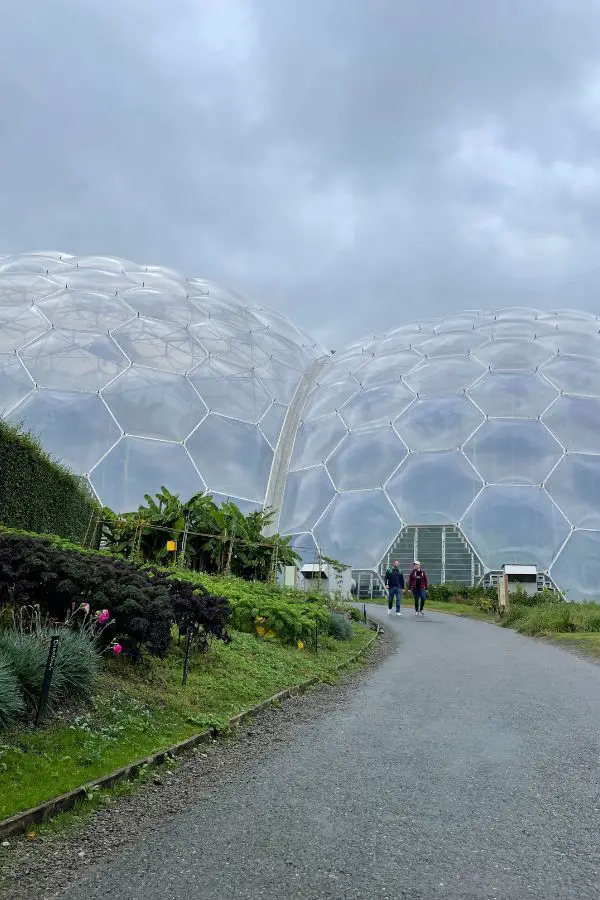 Explore the Eden Project
This is an option that works even if the weather isn't on your side as the biomes are under cover and any rain can be forgotten about for a bit.
We had a wonderful trip there on a gloomy and drizzly day but it really didn't matter.
What's on – Cornwall September events
Updated for 2023!
Little Orchard Cider and Music Festival
8th-10th September 2023 – Healey's Cider Farm, Penhallow
Celebrate the wonderful drink with a music festival alongside. Bands playing in 2023 include Ocean Colour Scene, Wille and the Bandits and Emerald.
Tickets are available from their website here.
St Ives September Festival
9th – 23rd September 2023 – St Ives
If you think St Ives might calm down after the busy summer you might need to think again! It hosts a two week festival in September with live music events, poetry, walks and street entertainment. So much going on, if you're around when it's on check out their daily schedule on their site.
Redruth Pasty Festival
8th – 10th September 2023 – Redruth
Who doesn't love a good old Cornish pasty? More details of this Festival coming soon. See their site here.
Looe Live Music Festival
15th – 17th September 2023 – Looe
This is a free music festival in the town of Looe with concerts overlooking the sea and a family friendly atmosphere. Check out the lineup for 2023 and more on their site here.
Watergate Bay Sprint
16th-17th September 2023 – Watergate Bay, Near Newquay
Watch as cars sprint up a closed road by Watergate Bay in a competition over the weekend. With fantastic views, as always, it should be a great day out. More information and tickets here.