Guide to visiting Cornwall in November
November in Cornwall can bring storms, cold and short days which is why it's not one of the most popular times to come down. It does have a number of things going for it though so if you're considering visiting Cornwall in November here's our guide to the county at this time of year.
Like October the days are really beginning to shorten more which means early sunsets and plenty of time to go stargazing too. The temperature is dropping much more, and can feel damp and chilly, so you'll want to always have waterproof jackets with you.
It's now definitely low season and that brings with it a calm to the area. Autumn in Cornwall can be a joy for those who don't enjoy big crowds!
Let's have a look at what other reasons there are for whether November is a good time to visit Cornwall:
All images on this page are from our November explorations in and around Cornwall unless stated otherwise.
Is November a good time to visit Cornwall?
November is the start of the low season in Cornwall so you might find that attractions aren't open all the time or that they have closed for the season. Most of the bigger attractions will be open, but it's always worth checking before heading out there.
November brings a change leaf colours. While October sees the start of the changes, I always find that November is a better month to enjoy the autumn leaves.
November weather can be changeable with plenty of storms, wind, damp and grey weather. Often the rain doesn't last all day so even if the forecast is looking dreary you'll likely be able to get out and explore. Beaches are quiet, dogs are welcome on most of them and it's a great way to blow some cobwebs away!
Prices of accommodation are a lot cheaper in November than in the summer months. Get yourself somewhere with a cosy log fire and you'll be sorted for those November chilly evenings!
Book your Cornwall holiday
Check out VRBO for unique places to stay

Grab a guide book on Amazon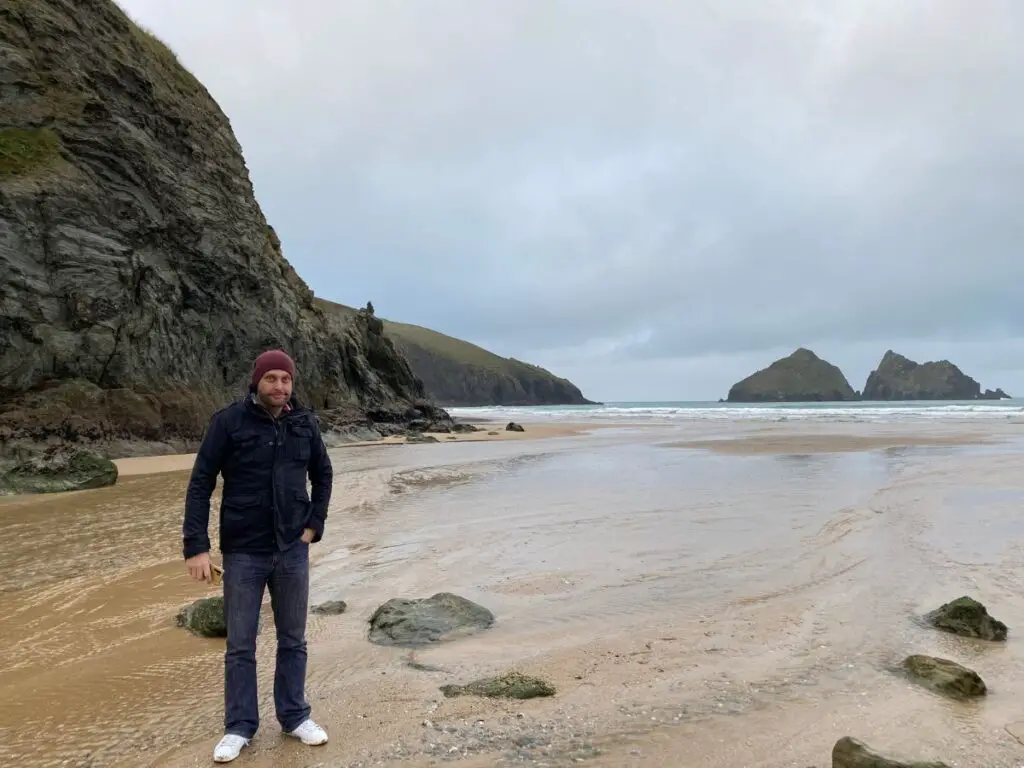 What to consider when visiting Cornwall in November
Weather
The weather in November around Cornwall can be a mixed bag. There can be storms with wind and rain and or there can be sunny and warm days too. Overall it's getting a lot cooler in November but it can still be pleasant enough to have to take your jackets off!
The days are shortening much more which means it's an earlier sunset and later sunrise for those chasing them down.
Typically Cornwall sees average low temperatures of 8°C and highs of 12°C and an average of 16 days rain in the month of November. These are just averages and you might find it's much warmer (or colder) some days.
Public and School Holidays
There are no public or school holidays that take place in November.
Attractions
Some attractions in Cornwall might have reduced opening hours as the footfall slows down, specifically more family friendly places. Its always a good idea to check places you want to visit before setting out.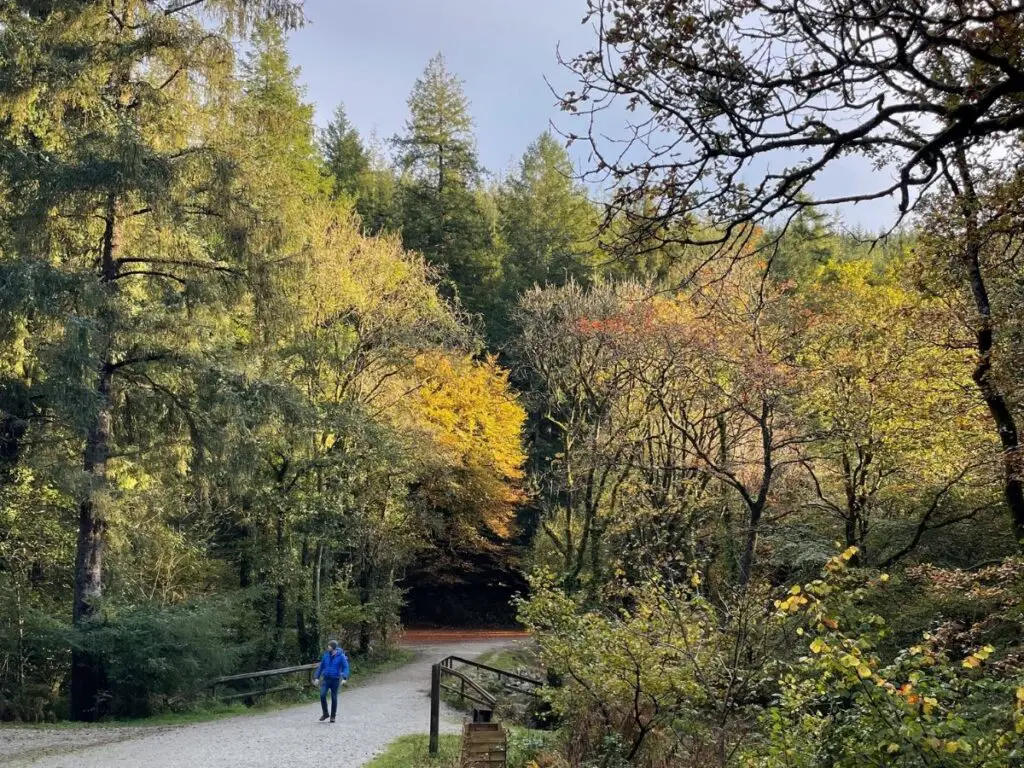 Things to do in Cornwall in November
Please also check my 'things to do' articles as I can't fit everything here and it might depend where you're based as to what you might want to do.
Go on a woodland walk
There's lots of places in Cornwall worth taking walks whether you're doing a creek side walk like at Trelissick NT house or in the woods at Cardinham.
November is a great time to explore woodlands because the leaves are really starting to turn a different colour now and if it's a bit breezy then you'll get a little bit of shelter.
Find a cosy pub
Some local pubs slow down and aren't open as much in the low season months so when you do find some that are open it's worth heading in there and appreciating them! Loads of pubs in Cornwall have that old world feeling and offer home cooked food too. It's perfect on a blustery day after exploring the coasts, villages or woods.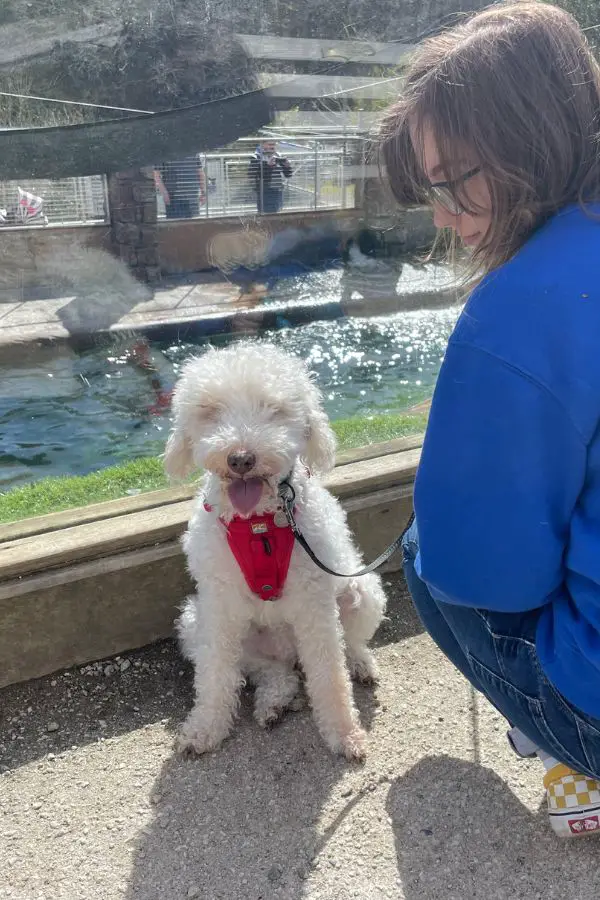 Seal Sanctuary
This was a new attraction to us this year and we really enjoyed it. In the autumn months the seal sanctuary rescues many seal pups so November is a great time to enjoy the place when it's a little quieter. It's also a dog friendly attraction!
What's on – Cornwall November events
Doggy Festive Market
5th November 2022 – Royal Cornwall Showground, Wadebridge
Pick up some Christmas treats and special items at this Dog Themed Festive Market at the Royal Showground.
Don't forget to let your dog see Santa Paws! More information here.
Christmas at Cotehele
7th-18th November 2022 and 19th November – 3rd Jan – Cotehele National Trust house
Cotehele in the east of Cornwall is a National Trust site and every year they have a 60ft floral garland in the Great Hall. A real sight!
From the 7th – 18th November you can see the gardeners hard at work creating the garland and watch as it takes shape. And then from 19th of November, through the Christmas season, you'll see it in place. See more info here.