What is the Japanese Garden near Newquay like?
One of the things I love most about Cornwall is the wealth of quirky and different local attractions that are on offer and the Japanese Garden near Newquay in the village of St Mawgan is no different.
If you're looking for something a little different to explore then it's highly recommended.
I was really intrigued when I first drove past the signs to the gardens and made it my mission to check them out. Myself and my family are all really interested in Japanese culture so we really wanted to see what was on offer on our doorstep.
I'm pleased to report that we all adored our visit! Even our daughter who took some other 20 year old friends loved it – it's definitely a good one for many ages.
If you're visiting Cornwall and in the Newquay area, here's what you can see if you visit the Japanese Gardens:
What to see at the Japanese Garden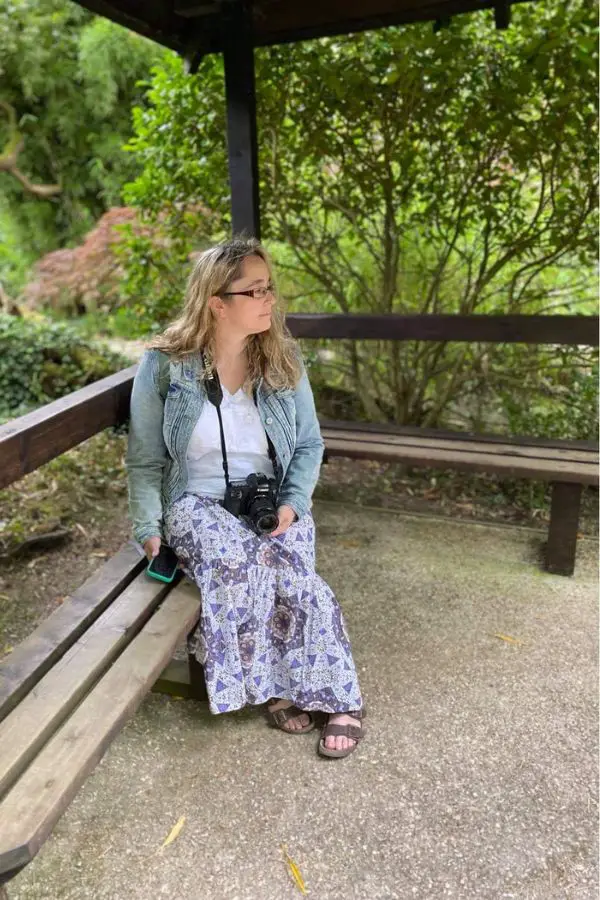 Tranquil outdoor space
The gardens are yours to wander around at your leisure with no pace to keep up or time frame to stick to. If you find a spot you like you can enjoy the peace and tranquility. There are many benches to sit on as you explore to really appreciate the place.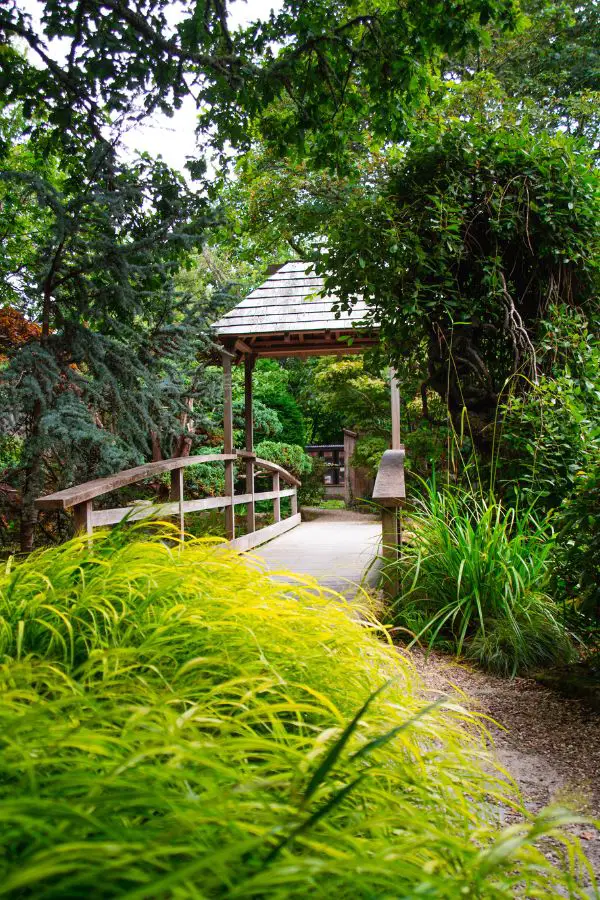 Beautiful Japanese design
The gardens feel small since each area feels like it's contained. There is that distinct Japanese design all around with interesting plants, structures and statues. Small pathways lead you around each section. The whole area is really cute and well designed.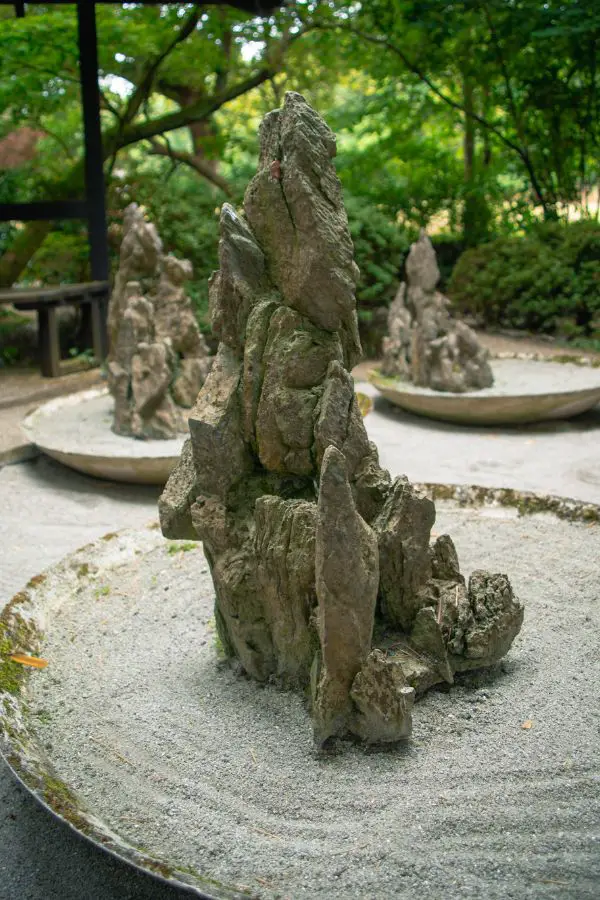 A place to find peace and calm
Since each area of the garden feels contained before exploring the next part, it's easy to find peace even when others are exploring too.
I loved the waterfalls and the statues. We spent ages taking photos there with our new camera!
Shop and nursery
As well as being able to look around the gardens there's also a small shop with some Japanese style gifts and homewares to explore.
They also sell bonsai trees and other plants too such as succulents. My son purchased a bonsai tree and they were really helpful in explaining what to do to keep it healthy.
Information about visiting
Location:
The gardens are in a small village called St Mawgan which is to the west of Newquay and right by the airport. The roads to get to there are good main roads with just a small amount of narrow lanes as you head in to the village.
There is parking available at the gardens although it's a small area – be aware if travelling in busy periods.
Best time to go:
Since the gardens are outside it's preferable for dry days to really enjoy it. I imagine even wandering around with an umbrella would still be a wonderful experience and certainly a way to enjoy the place with minimal others!
Opening hours:
The gardens open from the beginning of March all the way to the mid November so you can enjoy the place in most seasons.
It's open daily from 10am – 6pm
Admission cost:
The Japanese Garden has a really reasonable admission fee we felt – just £5 per adult and £2.50 for a child (babies in a pushchair are free). It makes a nice, low cost day out.
If you are a local, or if you visit Cornwall a couple of times a year you might be interested in the season pass which is just £10 and allows unlimited visits to the gardens.
If you just want to visit the shop and plant nursery you do not need to pay the admission fee.
Family and Dog friendly?
The gardens are great for all ages and children will enjoy all there is to see there. It's not a large place so no worries about little legs getting tired.
Something that should be noted about the gardens is that they are not dog friendly. For us that was fine since it was a short drive from our home. If we were on holiday this would have affected our decision to go. Dogs can go in the shop and the nursery though so if you have someone to walk the dog while others look round it could work!
What else is nearby the Japanese Garden?
Many people will want to come to visit the Japanese Gardens as part of an exploration of this area around Newquay and you'll be pleased to know that there are a lot of different things to do and places to see nearby for you to fill your day.
St Mawgan itself is just a small village but there is also a pub in the village, The Falcon Inn, if you want to grab some refreshments. There is also footpaths around the village, along the small river and even towards Mawgan Porth if you wanted to head to the coast.
For people wanting a trip to the beach afterwards, you're spoilt for choice! There are so many wonderful spots nearby but the two nearest beaches are Watergate Bay (a favourite of mine) and Mawgan Porth.
The stunning coastal walk at Bedruthan Steps is also a small drive away and is recommended for amazing views almost as soon as you leave the car park!
The bigger town of Newquay is also nearby and as such you have all the attractions that it has to offer. I have a post here about some of the things to do in Newquay if you'd like to do more research!