11 Things to do in Port Isaac (plus more nearby) – 2023 guide
Sea shanties, gorgeous harbour views and that quaint Cornish village feel awaits you when you visit. But for a tiny village you might be wondering are there enough things to do in Port Isaac?
We visited last year, expecting it to just be an over hyped tourist village and quite honestly we were blown away by it. We really enjoyed our time there and we know now why it enchants visitors and keeps bringing them back!
I hope this guide helps you when you come and visit Port Isaac and the surrounding area. I've grouped the Port Isaac attractions at the beginning and towards the end of the post I've added things to do nearby.
Port Isaac is quite a hilly village so be aware if you have mobility issues. There is very limited parking in the village (and it's not recommended) so the main car park is a 5-10 min walk down into Port Isaac.
Wander the pretty streets
For a small village it's really easy to while away some time just wandering the streets and getting lost in the small alleyways.
The buildings are very pretty, some are very old and they are all incredibly photogenic to definitely keep your camera on you as you wander around.
You'll get some stunning views of the harbour and the rocky coast from both sides.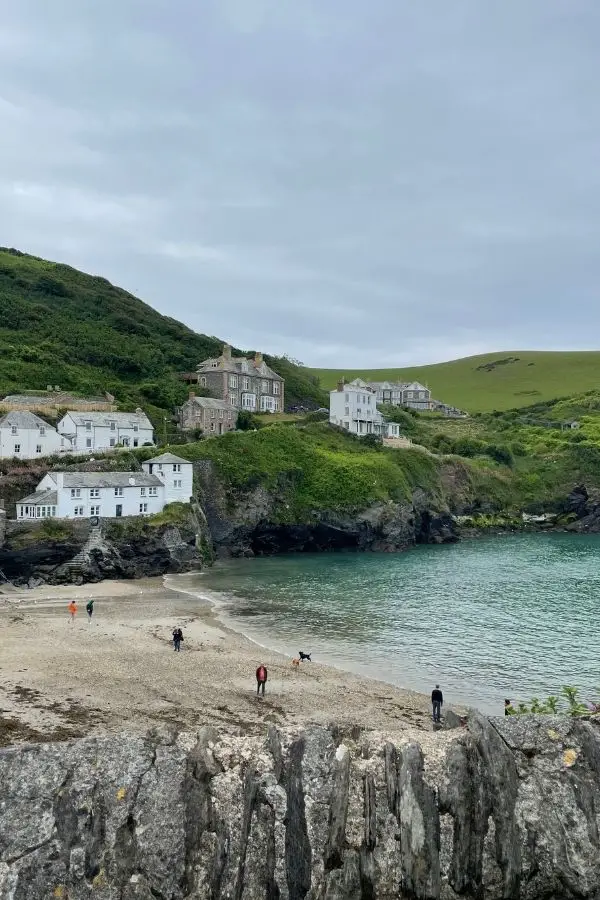 Go on a Doc Martin filming location tour
Port Isaac's biggest claim to fame lately is that it's the filming location for the popular British TV show Doc Martin. A show following the life of a GP in a small Cornish village played by Martin Clunes. Port Isaac is renamed Portwenn in the show.
If you're a fan of the series you might like to wander round the village checking out the buildings and backdrops used regularly in the series. For example, Fern Cottage, on left of the village, up on Roscarrock Hill, is Doc Martin's house and surgery. (You can actually rent the cottage to stay too – see here)
You'll see the school and the pharmacy from the show on your walk round too.
There are a number of local tours and guided walks around the village where you'll find all you ever wanted to know about the village as a filming location and all sorts of tidbits of knowledge too.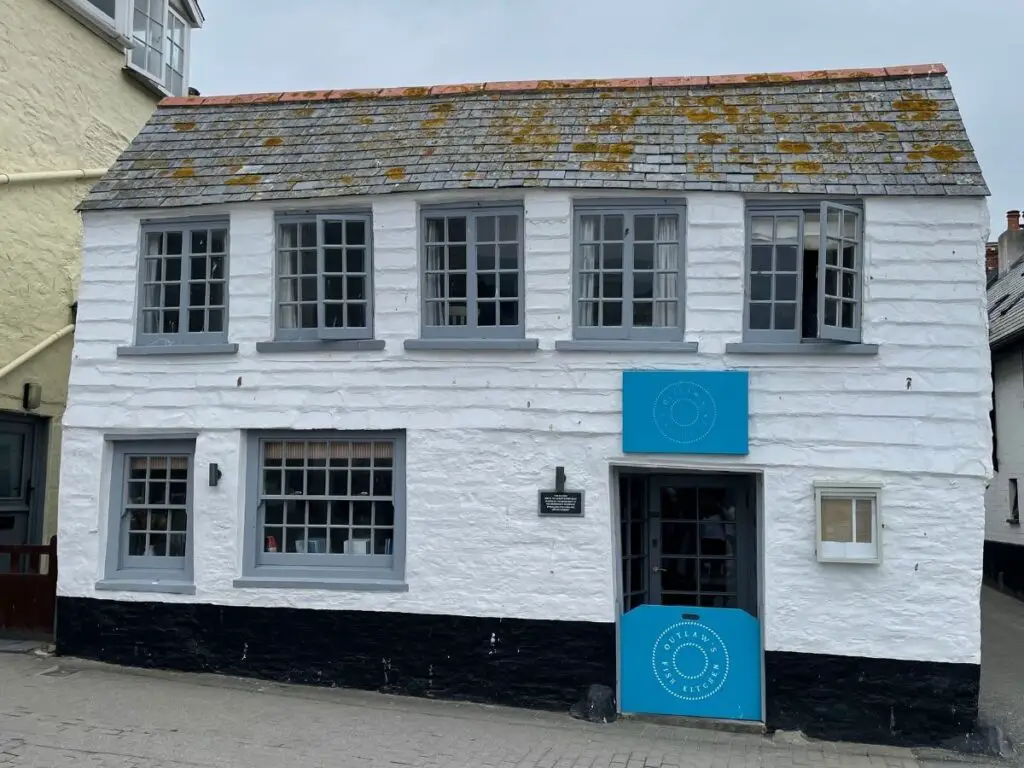 Have a bite to eat by the sea
Port Isaac has some amazing places to eat, again considering its size! You'll find top end restaurants serving some amazing seafood here and most also having amazing views over the harbour and village.
Here are a couple to try when you visit Port Isaac – be sure to book a table in advance though as they can get incredibly busy:
The Golden Lion – traditional pub that also serves food overlooking the harbour.
The Mote – right by the beach and selling seafood dishes.
Outlaw's Fish Kitchen – run by chef Nathan Outlaw and serving fresh, local seafood dishes.
There are a number of tearooms and cafes for a more informal bit to eat too. Basically you'll not be hungry in Port Isaac!
Go on a boat trip
A number of boat trips operate from Port Isaac and if you want to get a view of the village that's very different they can be a great idea.
There's also a huge amount of sealife to see when you're out on the boat from dolphins to seals and also all the seabirds too.
Check out Boaty, a local business which does 1 hour speed boat trips around Port Isaac.

Alternatively Wavehunters also do some trips from Port Isaac including sea safari trips and also private charters.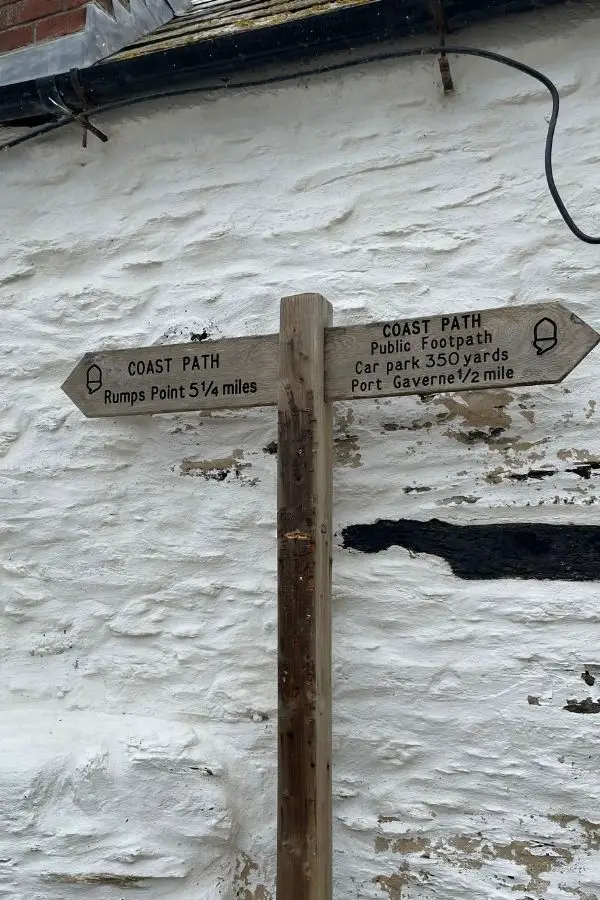 Walk the South West Coastal Path
No matter which way you walk, whether it's eastward, past Doc Martin's house and over the hill, or west around to Port Gaverne and onwards, you'll not be disappointed with the views on the coastal path.
This part of North Cornwall has rugged cliffs, bright blue seas and amazing vistas for miles. You can't fail to smile when you look out to sea here. If you're looking for things to do with a dog near Port Isaac then this would also be perfect.
The coastal path, as it's name suggests goes all along the coast and if you're energetic you could go all the way along to Port Quin and then walk towards Porteath where you could catch the bus back to Port Isaac. Check out the walk here.
Explore galleries and shops
Port Isaac has some wonderful shops and galleries selling beautiful local crafts and artwork so if you're looking for something special for yourself or as a gift then definitely take some time to look around.
Port Isaac Pottery hosts a gallery of some local artists, opportunities to purchase a number of unique fashion and home items and also has a cafe to rest your weary feet too!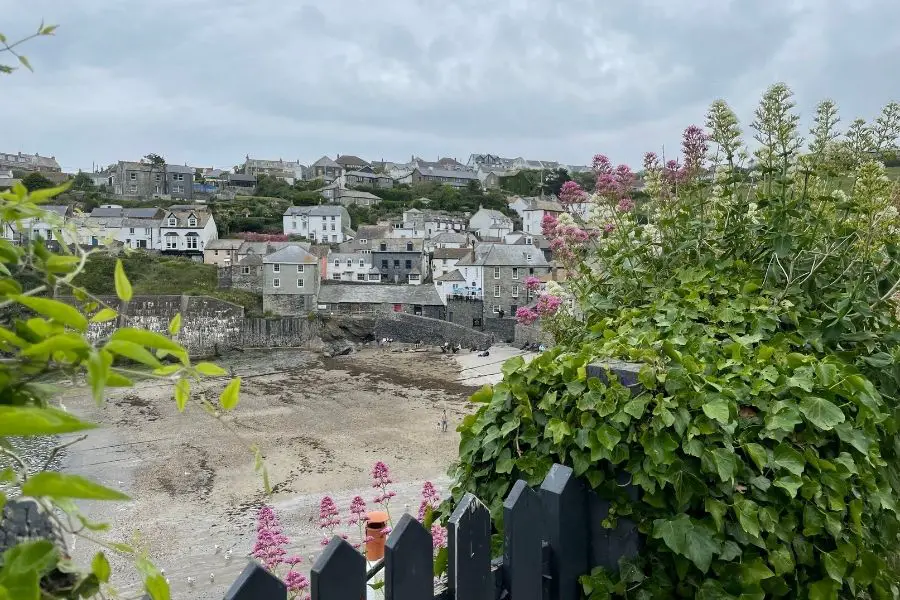 Have chips on the beach
The beach at Port Isaac isn't the biggest it has to be said. But there's enough space to sit yourself down with some takeaway fish and chips from one of the local establishments and enjoy listening to the sea as it laps the shore.
It's a great place for people watching too. You can see either side of the harbour and watch as visitors explore around.
The beach is also dog friendly all year round. Again it's not the largest but if your dog likes to jump in the water and have a little run around it's the place to head to.
Explore neighbouring Port Gaverne
A small walk from Port Isaac is the neighbouring village of Port Gaverne. It's just half a mile from the harbour at Port Isaac so not far at all, although there are some hills!
Another small harbour village again with a small beach this is incredibly pretty and offers an escape from the busyness of Port Isaac.
There are some eating options here with the Port Gaverne Hotel offering fresh seafood meals daily.
Port Gaverne is a good alternative for those wanting to stay near Port Isaac but not directly there. The hotel is a great option and of course there are many self catering cottages too.
Be adventurous and go coasteering
This is in the close by Port Gaverne (it's just half a mile from Port Isaac and walkable) and run by Cornish Rock Tors.
They run a number of different adventurous options. Coasteering is where you explore caves, swim, climb and jump off the cliffs (I may be simplifying this!!). The coast at Port Gaverne is perfect for this and they run beginner and intermediate sessions.
They also can do stand up paddle boarding and sea kayaking tours as well so definitely recommended if you're looking for kid friendly activities or if you have teenagers you're looking to occupy.
Listen out for Sea Shanties
The sea shanty is a local Cornish singing tradition and is sung by fisherman. It's become something of an attraction in its own right now and tourists often flock to hear shanties being performed in Cornwall.
Update 2023 – this no longer happens as far as I know. Every Friday in season there is a singing performance by the Fisherman's Friends, a local sea shanty group. It takes place by the beach in Port Isaac. It's free to visit and watch.
Port Isaac also hosts a Shanty Festival. This year it takes place April 21st – 23rd 2023 you can see more details here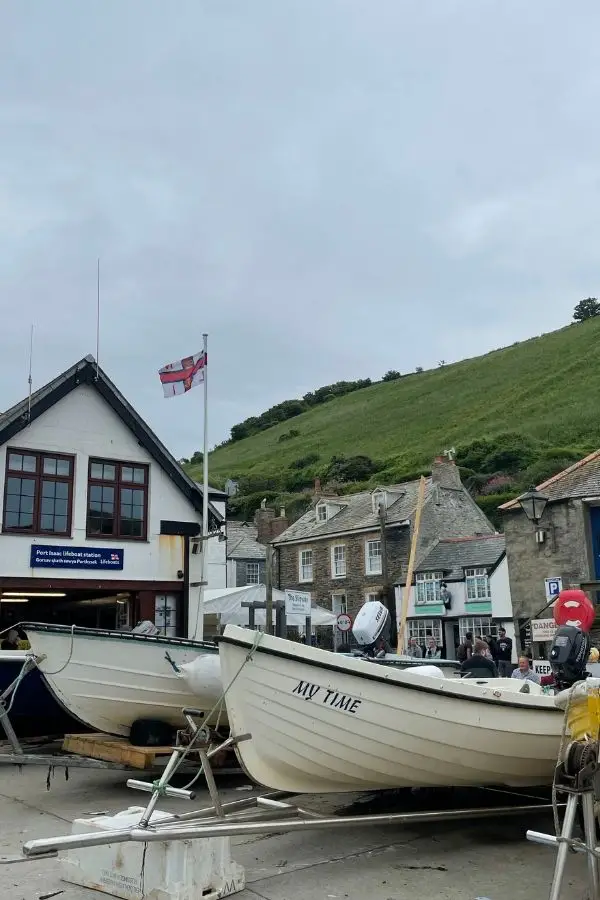 See the RNLI Lifeboat Station
You can't miss the lifeboat station right on the beachfront of Port Isaac. It's only small but you might be able to see the small boat that the village has for rescue missions.
There are some information posters on the walls to learn more about how the RNLI works in this area and its history.
---
Things to do near Port Isaac
If you're looking to venture a little further afield from Port Isaac and looking for attractions nearby there is a lot to do.
Port Quin & Doyden Castle
Port Quin is about a 10 minute drive from Port Isaac and is another small fishing cove and hamlet in the area. There's a small car park (National Trust owned), access to the coastal path and to Doyden Castle.
Doyden Castle is not as old as it might sound, it was built in the early 1800s by a wealthy man looking for somewhere to entertain friends. More recently it was a Poldark filming location. You can walk to the castle but it's now let out by the National Trust as a holiday cottage so you can't visit inside.
There is also some kayaking and stand up paddleboarding to be done here too if that appeals to you. Check out Cornish Coast Adventures.
Porteath Bee Centre
If you're at all interested in bees, beekeeping or the process of making honey then a trip to the Porteath Bee Centre could be worth a detour to.
There's an exhibition to learn about the history and a gift shop for purchasing honey, gifts and even beekeeping supplies too.
Head along the B3314 and look for right turn signposted for Polzeath. Look for the brown sign for the Bee Centre too. The number 10 bus will also take you there.
Giant Slip and Slide
Just outside Port Isaac and on the B3314 main road you can find the Giant Slip and Slide attraction. Big and little kids alike will really enjoy this bit of fun!
It's also a great way to keep the kids amused on wet days. I guess if you're wet already, what's a bit more! The slip and slide is still open in rain but do check because they do close in really bad weather.
Check them out here
Trevathan Strawberry Farm
Directly across from the Slip and Slide is a strawberry farm and if you're here in season why not add in picking your own strawberries to your holiday to do list. Or maybe Pumpkin Picking as we did one October!
There's a farm shop as well if you don't want to pick your own.
Located on the B3314 in St Endellion
Cornish Rock Gin
A small distillery but well worth checking out if you have a liking for gin or rum. You can sample some of their wares or you may have already tried some as they are available in many pubs around the county.
Take some home or buy a real Cornish gift for a friend!
They are located on the main A39 road, about 15-20 mins drive from Port Isaac.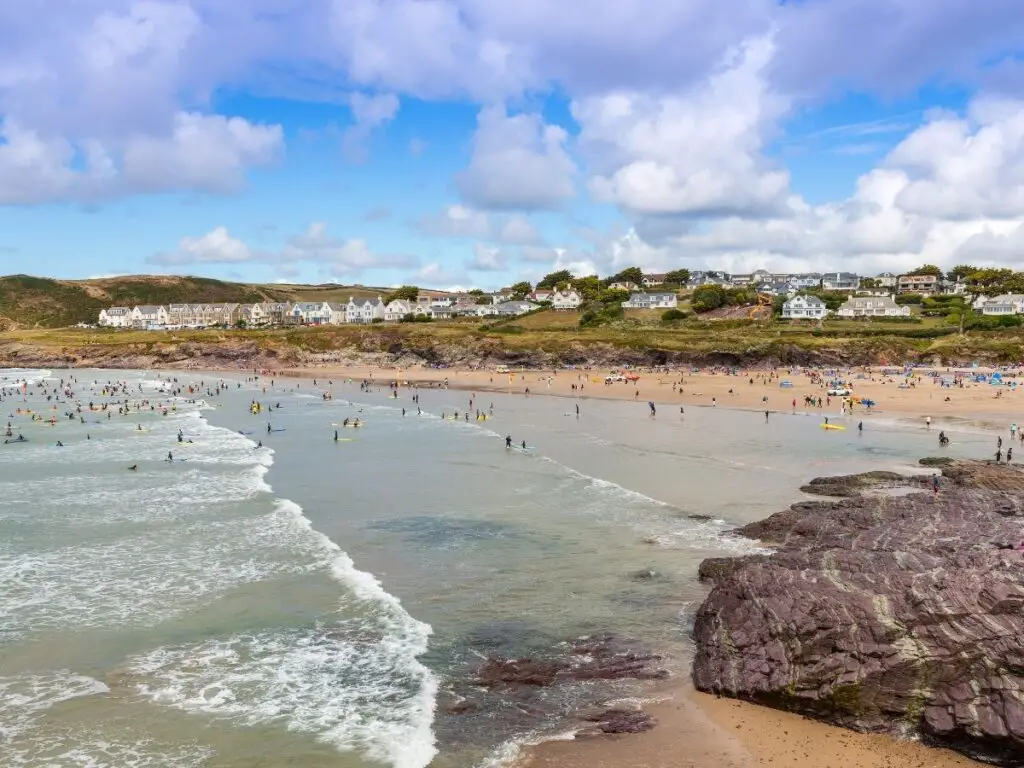 Polzeath beach
For a beach day that all the kids will love a trip to Polzeath is a must. There's a wide sandy bay there, lifeguard cover in the summer months and some surf schools for those wanting to try that out too.
You'll find plenty of places to eat out in Polzeath too and a very different vibe from Port Isaac.
It's around 20 mins drive from Port Isaac but only about 7 miles away.
Rock
Rock is another really fab beach location near Padstow. You could combine a trip to Rock with a ferry trip across to Padstow too.
There are a few places to eat in Rock but the attraction is the wide beach that's perfect for ball games, running with a dog or just taking a picnic and spending the day.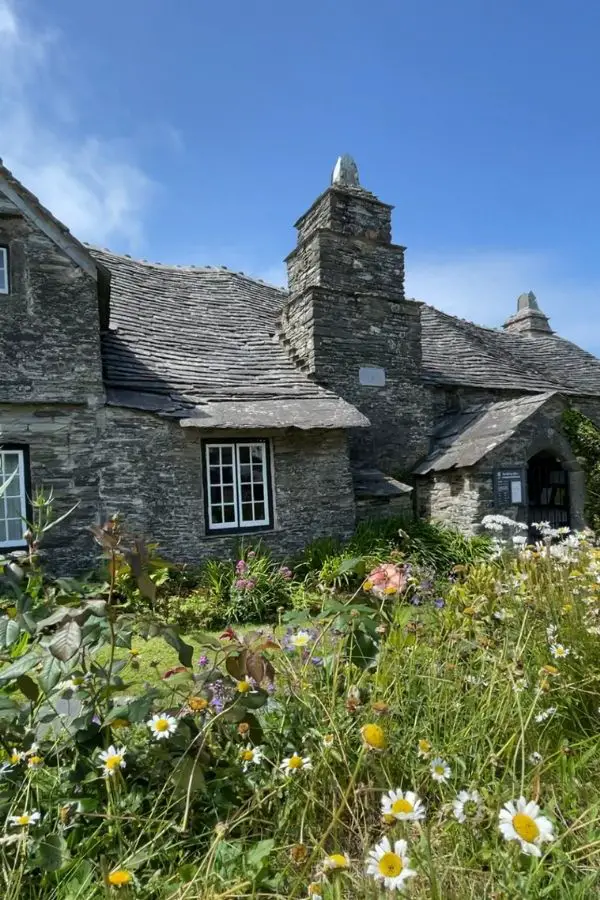 Tintagel
Finally we have a little further along the coast the pretty village of Tintagel and the castle. Full of legends of King Arthur this area is not only stunning but really interesting to visit too. Tintagel is full of quirky shops too if you're looking for something a bit different.
It's not too far from Port Isaac, only about 10 miles away and just over 20 mins by car.
〓〓 Cornwall Travel FAQ 〓〓
Recommended accommodation providers for Cornwall?
For hotels I recommend Booking.com
For apartments and cottages check out VRBO
Do I need insurance for travelling to Cornwall?
YES! I always recommend people take travel insurance even when travelling domestically! If you have booked something non refundable it might be the only way you'll get money back if you need to cancel (check terms).
Do I need a car for visiting Cornwall?
Possibly – if you want to explore the county fully then a car is a good idea.
I recommend DiscoverCars to compare car rental prices if you're needing to pick up a car here.
What's the best guidebook for Cornwall?
I really like this Bradt guide for a good overview of the county and if you want some walks I really like this Wild Swimming Walks book
Where to get flights for Cornwall
Skyscanner is my first port of call for finding cheap flights to Cornwall – you can get to Newquay from many places in the UK to save you a drive!