Airports near Cornwall – where's the best place to fly into?
If you're thinking of travelling to Cornwall by plane then you're likely wondering about whether there are any airports near Cornwall or if it's possible at all.
Figuring out how to get to Cornwall can be tricky, especially if you're coming from far away – the long drive can certainly put many people off and you've probably heard of nightmare traffic jams too. If that's you and you're looking to ditch the car for a weekend away then flying into the county might be worth considering.
It's also an option if you want to get to Cornwall without a car and can start the trip with ease.
Whether you're planning a family beach holiday or a weekend in Newquay here are your options for flying into airports near Cornwall (and, spoiler alert, actually in Cornwall too!)
Airports near Cornwall:
Be aware that even if you choose an airport near to Cornwall rather than in the county of Cornwall itself that you'll likely have a couple of hours drive ahead of you to your destination.
There also aren't many options for transfers from the airports so be aware that if you're not hiring a car how you'll get to your final destination. Taxis can be quite expensive for the distance but check out coaches and trains.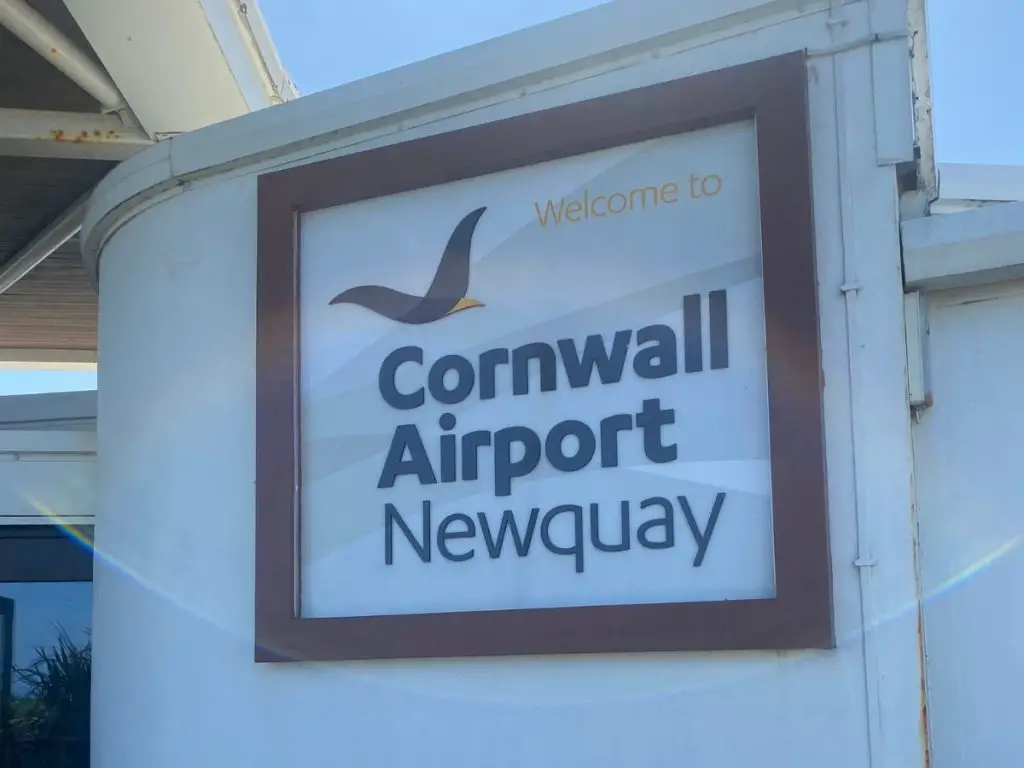 Newquay Airport (Cornwall Airport)
Your best option when coming to Cornwall by air is going to be arriving at Newquay Airport.
Newquay is the only airport in Cornwall that has flights from other parts of the UK and increasingly from parts of Europe too. Currently it has flights to Spain and Portugal as well as Ireland.
You can fly into Newquay from London (Gatwick), Manchester, Edinburgh, Glasgow and Belfast. You can also get flights to Dublin in the Republic of Ireland too. Flights are generally quite short – around an hour so can cut quite a lot of time from your travel journey.
Newquay Airport is a small airport so you've no worries about getting lost there and when you arrive you're in the perfect place for a Cornwall holiday.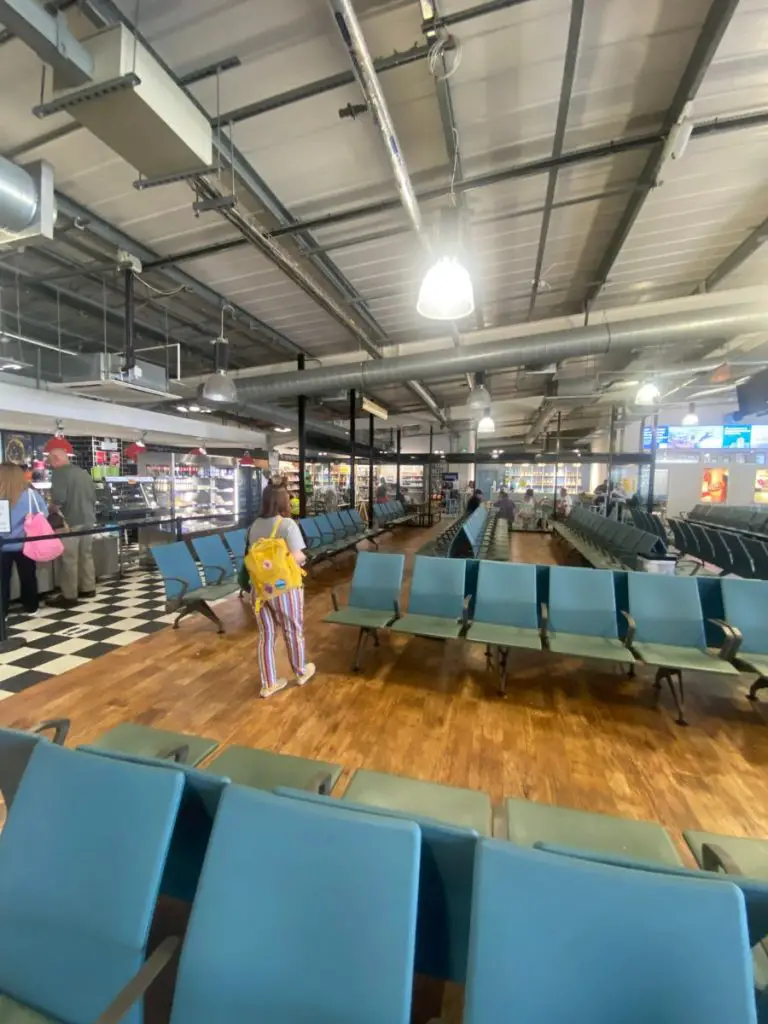 Driving time from Newquay airport to:
Newquay – 20 mins
Padstow – 30 mins
St Ives – 1 hour
Penzance – 1 – 1.5 hours
There's also a bus that goes from Newquay to the airport – you'll need bus 56 which takes around 35 – 45 mins. It will take you into the Newquay Bus Station where you can then catch a bus to some other Cornish destinations such as Truro, St Austell or Padstow.
There's also a train line in Newquay which goes to Par and picks up the main train line that goes through Cornwall.
Exeter Airport
The next airport that I'd recommend if you're looking for airports near Cornwall is the International Airport in Exeter which is in the next county of Devon.
While you'll still have a good hours driving to the border of Cornwall and Devon it will certainly cut off lots of driving time for you.
Driving time from Exeter airport is around:
1.5 hours to Newquay
2 hours to St Ives
2.5 hours to Penzance
Exeter Airport gets flights to Edinburgh, Newcastle, Belfast and also to the Channel Islands. If you're coming from abroad there are many more options like Spain, Greece, Portugal and Ireland.
From Exeter airport you can rent a car or catch a coach or train into Cornwall. The main trainline into Cornwall goes through Exeter St Davids and from the centre of the city you can pick up a National Express coach to Penzance and many other stops on the way.
Bristol Airport
Bristol Airport is the biggest airport that is near to Cornwall but still a few hours drive away.
From Bristol airport it's around
2.5 hours to Newquay
3 hours to St Ives
3 hours to Penzance
Bristol Airport serves many other UK cities as well as cities around Europe rather than only the holiday destinations.
It's a useful airport if you plan to use trains or other public transport to get to Cornwall as it's easily connected to the centre of Bristol where coaches and trains can take you further on.
Land's End Airport
I need to mention Land's End Airport which, obviously, is also in Cornwall. It's an airport that only serves the Isles of Scilly so is worth knowing about should you have a trip there on your radar.
Unfortunately it doesn't have any flights from the rest of the UK so can't be used to get into Cornwall.