14 Fun and exciting things to do in Newquay
It's one of the most popular places to visit in Cornwall and that's because there are a lot of great things to do in Newquay that attract visitors year round to the town.
Newquay is the nearest town where I live and so I visit it regularly and I'm always surprised how much I enjoy spending time there. Some people feel that Newquay is a little rough around the edges and while I'd agree that it's very different to Padstow or St Ives it's in no way a bad thing.
Newquay has got a really relaxed air to it, perhaps because it's surrounded by sea and you only have to step a few paces to get to it and breathe in the air.
Or perhaps it's the fact that it attracts surfers year round to enjoy the waves.
Whatever it is it's a town that will make you smile with a lot of attractions in the town and just outside as well. Don't worry if the weather isn't playing nice, there's even some indoor and dry activities to enjoy as well.
14 fun things to do in Newquay, Cornwall
So, let's get straight to it – here are 14 different things to do in Newquay and if you don't mind venturing a small way out of town there's a few more options later on down the post as well.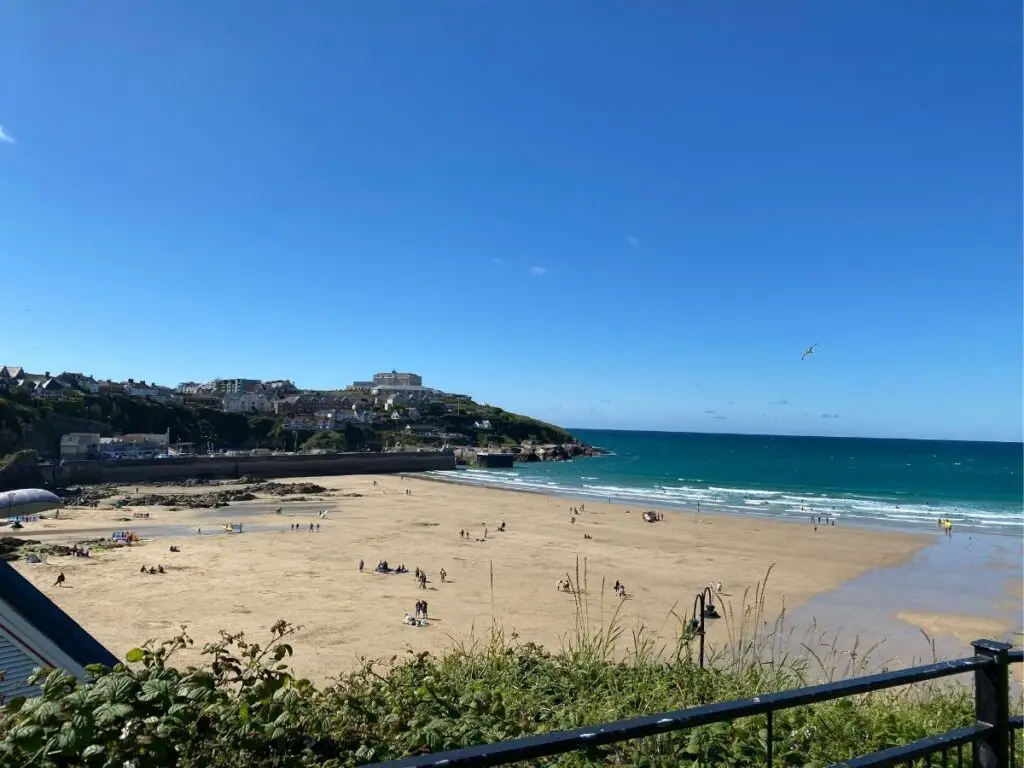 Beaches
Newquay has a lot to offer in terms of the beaches around the town so if you have any beach days in mind, walks along the coast or just some time spent staring out to sea, Newquay won't disappoint.
There's actually 8 beaches in Newquay for you to choose from and many more to explore nearby if you have your own transport or want to explore by bus.
During the summer months there is lifeguard cover on the beaches.
Surf schools & Water sports
If you're a complete beginner and need guided through how to surf or if you've been doing it a while and need to just hire some equipment there's loads of places to go that will help you out.
Surfing, paddle boarding, kayaking, kite surfing, diving and coasteering can all be done from Newquay and you'll not be alone – there is huge demand for these sports along the coast!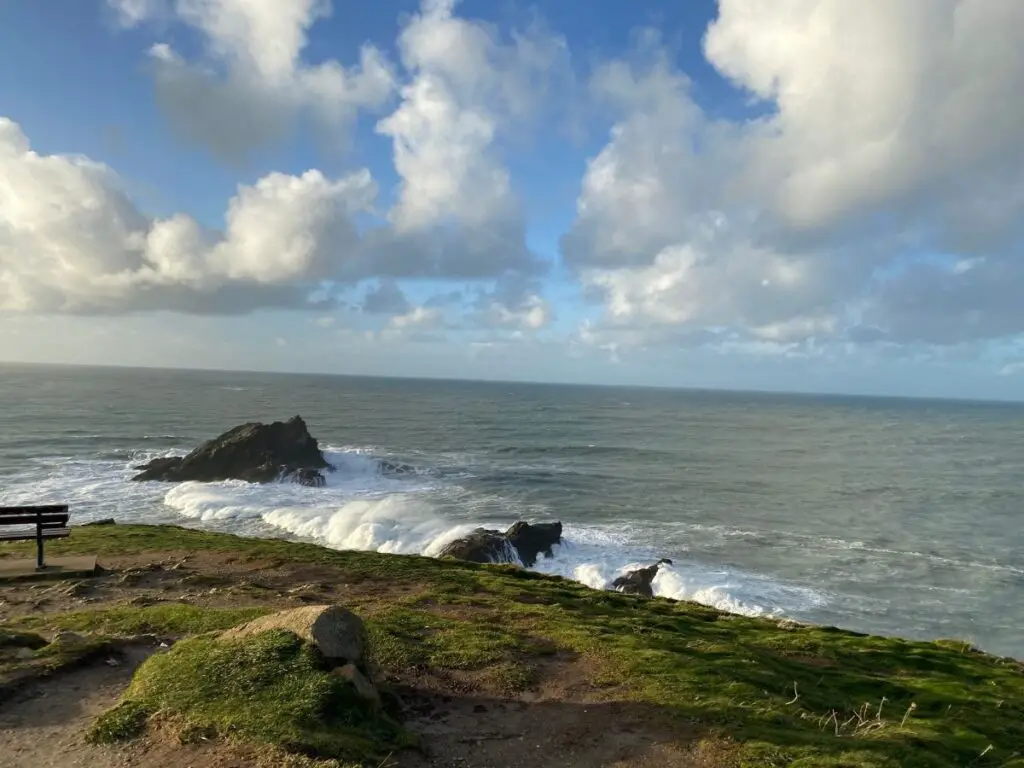 Headland Walks
There are a couple of headlands around Newquay that are nice to walk along. I like the walk along the Pentire headland which is between Crantock and Fistral beaches and there's also the headland next to the Headland hotel on the other side of Fistral.
Often these headlands are a great way to escape the crowds, get amazing views over the sea and a good walk too!
A little further afield is the West Pentire headland which is famous for the Polly Joke poppies – this one is between Crantock beach and Polly (Porth) Joke.
On the other side of Newquay by Porth beach you might like to walk along Trevelgue Head which also has some bronze age barrows.
Blue Reef Aquarium
Right by Towan beach in the centre of Newquay is the Blue Reef Aquarium which houses lots of different species of sea life to come and explore from sharks to turtles. They do feeding talks daily and since it's indoors it's a great place to go if the weather isn't being kind to you!
Newquay Zoo
Home to numerous exotic and not so exotic animals, Newquay Zoo is a great day out if you have kids or want to support wildlife conservation.
They have lions, tapirs and otters to name but a few and if it's raining you might like to head into the tropical house to see the sloths!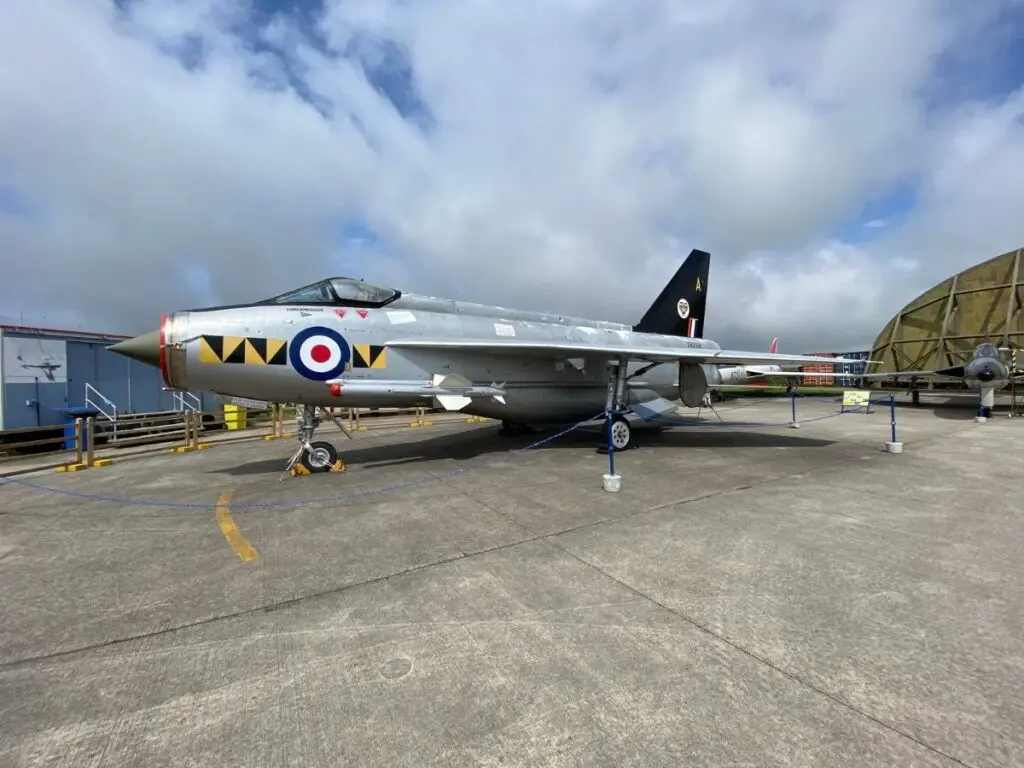 Cornwall Aviation Museum
A fantastic day out for those interested in military and regular planes. Lots to see on site including being able to sit in some of the aircraft.
Very friendly people run this place and they make you feel right at home. You'll also find a cafe and small shop for some souvenirs too.
Boat trips
Whatever kind of boat trip you'd like to go on, whether it's a family friendly trip to see wildlife or a fishing day out to catch mackerel you'll likely find something in Newquay. Head to Newquay harbour to see what's on offer.
These are really popular so if you're looking to take a boat trip then I highly recommend booking in advance if you can. Adverse weather can make trips cancelled so be aware of that.
Pirate's Adventure Mini Golf
For something a little different try out some indoor mini golf at the Pirates Quest Adventure Golf centre. You'll play mini golf in amongst some weird and wonderful themed rooms that touch on Cornish legend and history. Definitely one to keep in mind if you want to change things up on your holiday!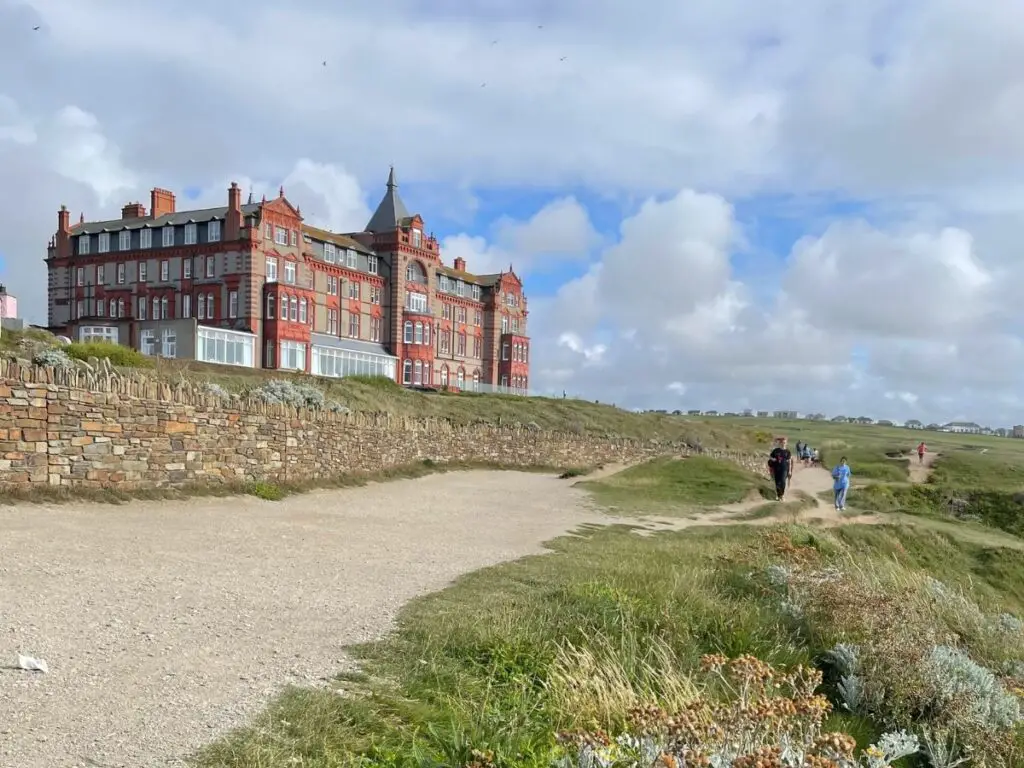 Find filming locations
You'll find some filming locations in Newquay and just nearby and if you're a fan of 90s kids movies you'll surely recognise the Headland Hotel which stands proud by Fistral beach. It's featured in the first Witches movie with Angelica Houston. They do some lovely afternoon teas there and if you're ever around in October they often do some Witches themed teas.
A little drive out but by a spectacular beach is the iconic Gull Rocks at Holywell Bay. This beach has been a filming location for lots of things including Poldark, James Bond and more recently the new Game of Thrones series.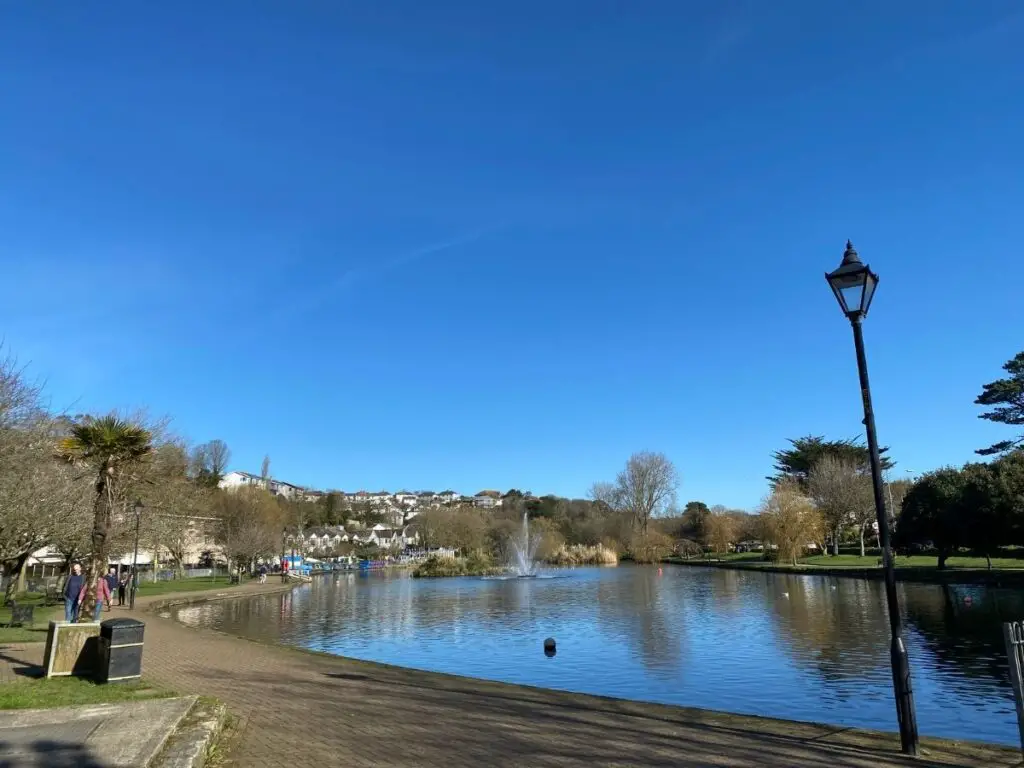 Boating lake
A small boating lake is on Trevemper Road which has a cafe to feed yourself and purchase food to feed the ducks too. If you're feeling energetic then hiring a rowboat might be an idea as well!
It's a nice space away from the crowds of Newquay although parking can be quite difficult right by the lake – if you're struggling head to Trenance Car park and walk down.
Trenance Gardens & Cottages
While you're visiting the boating lake you'll also come across Trenance Gardens & Cottages. It's a really lovely place to wander and enjoy the outside in some well kept gardens.
The cottages are kept as an example of how they would have looked in Newquay going back as far as the late 1800s. They are set up as a museum and are a nice free thing to do in Newquay.
Miniature Railway
There's a small miniature railway that also runs in the Trenance Gardens. It's an inexpensive attraction that will delight small, and big, kids with a ride!
Newquay Orchard
This is a community driven area and a great place to head if you want to escape the crowds and have a picnic in nature. It's in the centre so walkable from many places and they encourage you to come without a car if you can.
Drive in movies at Mawgan Porth
Only in the summer months but a good one to file away if you're going to be in Newquay in the high season.
On the cliffs just past Watergate Bay there is a drive in movie theatre that puts on classics and kid friendly films. It's an amazing place to spend the evening watching a film with the sea in the background!
Some more attractions near Newquay
These attractions are just outside of the town of Newquay but deserve a mention as they are not too far away.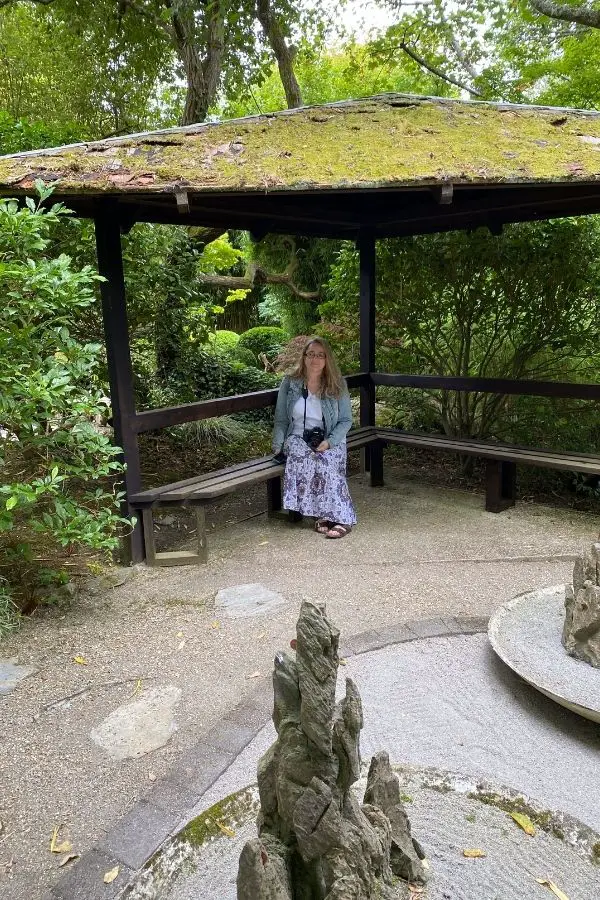 Japanese Garden
Location: St Mawgan
Just outside Newquay and close by to the airport is a charming small place to visit called The Japanese Garden and as you can imagine it's an outdoor space that's been designed in a Japanese style.
You can walk around the garden and just enjoy the peacefulness of the area – it's small but a very different place to explore so worth taking time to visit.
They also have a shop and nursery with bonsai trees you can buy. They are really knowledgable about growing and caring for bonsai trees so if you're curious then definitely head there.
Trerice
An Elizabethan Manor house that's owned by the National Trust is just outside the town of Newquay and is a great place to explore if you like history.
There are rooms of the house to explore with lots of interesting artefacts. Take in the wonderful gardens with many varieties of daffodils out in spring and enjoy some refreshments in the cafe too.
Be aware that unlike some of the National Trust estates in Cornwall with larger grounds this one does not allow dogs.
Lappa Valley
Location: St Newlyn East
A family attraction just outside Newquay, Lappa Valley is perfect for those looking for a fun day out with kids.
It has a selection of miniature steam trains, swan pedaloes, crazy golf and adventure playgrounds.
Dairyland
Location: Tresillian Barton
Another family attraction, Dairyland has a farm and play area. With lots of animals to see, pet and have rides on and plenty of outdoor space for kids to run around. Rainy days are catered for too with a large indoor soft play area.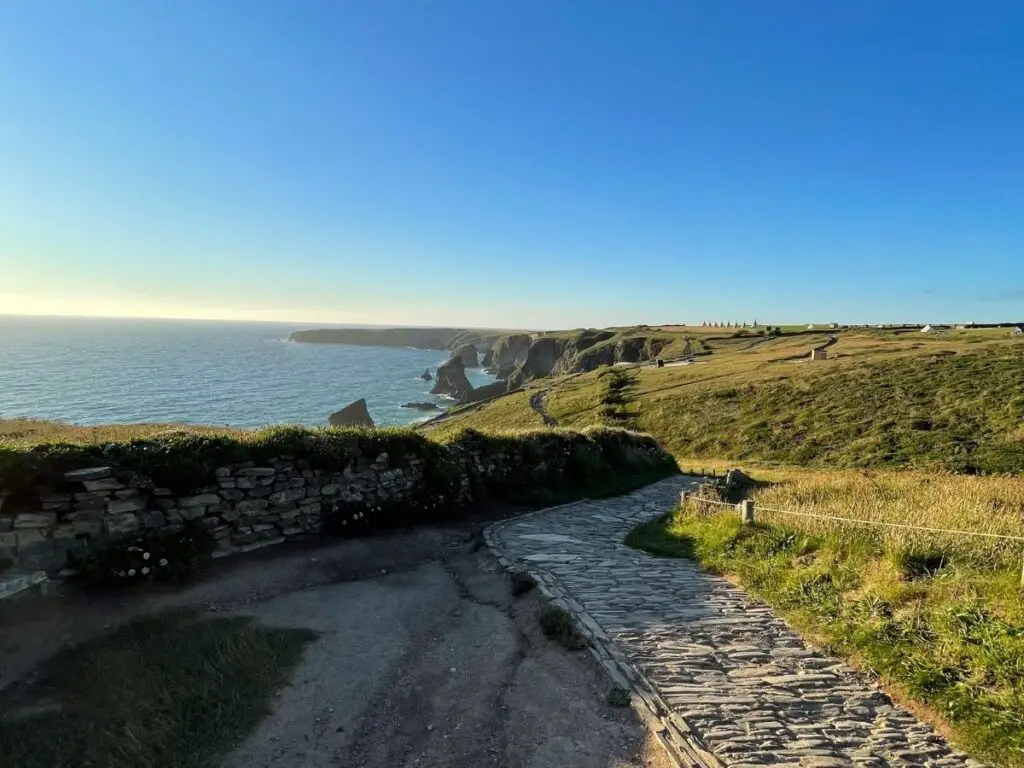 Bedruthan Steps
Location: Near Mawgan Porth
Along the coast from Newquay is the stunning coastline of Bedruthan Steps. While the coastline is gorgeous everywhere around here this is a particularly photogenic area and it's easily accessible since its also a National Trust site.
There's plenty of parking and even people who don't want to walk far can enjoy the sea stacks from just a short walk from there. There's also a small shop and cafe.
Book your Cornwall holiday
Check out VRBO for unique places to stay

Grab a guide book on Amazon
You might also like our posts about:

Things to do in Padstow
Beaches near Padstow
18 of the Best Things to do in Cornwall