9 fun things to do in Bodmin (that aren't just the moor)
Situated bang in the centre of Cornwall and with the main road, the A30, passing alongside, Bodmin is a great place to visit no matter where your holiday accommodation is.
Many people know the name Bodmin due to the moor and perhaps also the legend of the beast of Bodmin moor, but there are a lot more things to do in Bodmin that aren't just related to that! I'll do another post soon with a more in depth guide to the Moor too so look out for that.
Since I moved to Cornwall, Bodmin has been a place I've visited a lot and I've always been surprised quite how many attractions it has to offer – not one of them involves the beach. Surely a novelty! Read on to see what you can expect to enjoy if you visit the area.
Dark history at Bodmin Jail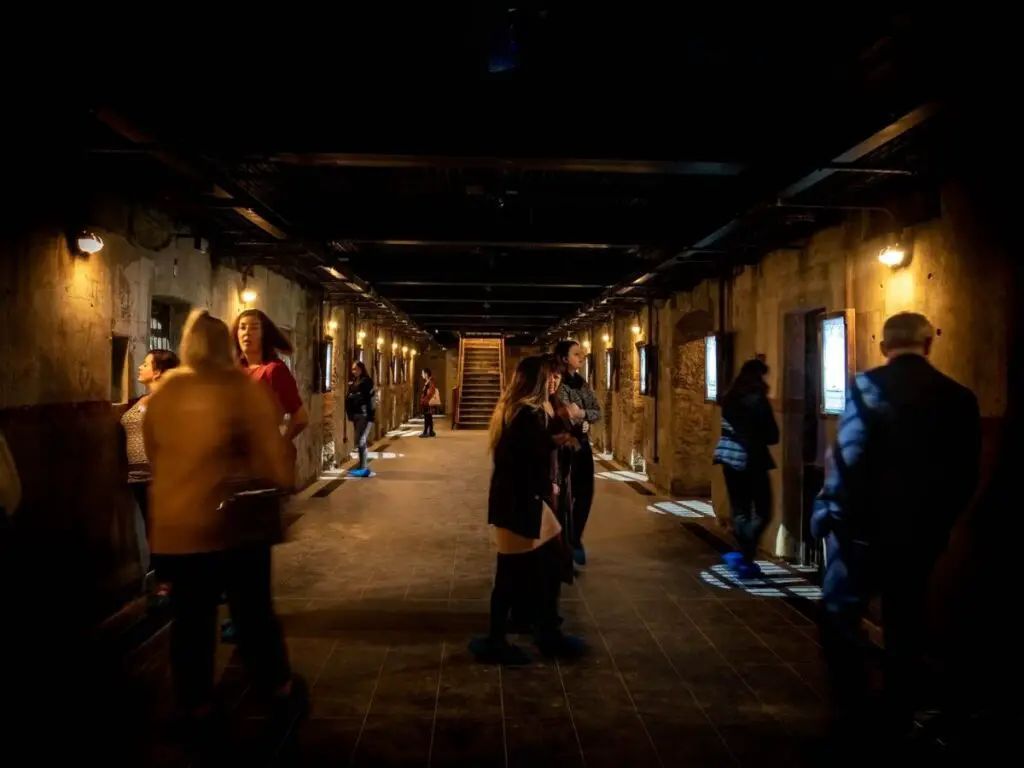 We'll start in Bodmin town itself and there are a few museums and attractions of note there with the first being Bodmin Jail.
The Jail dates back to Georgian times although the current building is not the original and was rebuilt in the Victorian era. It has a dark history as you might expect being a jail with a number of gruesome stories to tell.
Visitors can learn all about these stories from the executions that took place, drawing crowds from all around, to how daily life was for the prisoners.
Although child friendly it's very much at the parents discretion so be aware if you have sensitive children.
It's open year round so a good attraction if you're visiting Cornwall in winter and looking for something to do. Open daily from 9.30am – 6.30pm and at present due to Covid it's pre booking only.
Check out Bodmin Jail here.
Learn about army life at Bodmin Keep
Another museum attraction in Bodmin which shouldn't be mixed up with the Jail is Bodmin Keep which explores military history in Cornwall.
It's another historic building which is over 150 years old and has a tonne of stories to tell. From being an HQ of the Cornish Militia to being army barracks in WW1 and a training area for D-Day in WW2 – there's lots to tell!
Now they have collections and exhibitions of uniforms, battles and individual soldiers' stories from Napoleonic wars to recent times. If you have even just a passing interest in military history it's one to visit!
Dog and child friendly!
It's open all year round except a short period over Christmas so do check if you're visiting at this time. Tuesdays – Saturdays, 10am – 5pm. For more details see here.
Travel on a Steam Train – Bodmin & Wenford Railway
For a day out to remember why not climb aboard the steam train and explore some more of the countryside around Bodmin.
There are four stations on the line and you can start in the centre of Bodmin. Many of the stops offer walks to some of the other attractions on this page too (Lanhydrock, Cardinham Woods and the Camel Trail) as well as plenty of refreshment opportunities with tea houses aplenty!
It's both dog and child friendly and a really fun day out that has that magic of days gone by too.
The trains run from around March until October but they also run some Christmas special trains too!
See for miles at Bodmin Beacon
Just a short walk from the centre of Bodmin is a hill with the Bodmin Beacon on top. It's a great place to get a good view of the surrounding countryside and of course is perfect for both dogs and children!
If you're travelling by car then there's a small car park just North of the beacon or you could tie in a visit with a look around the town itself.
Visit the grand Lanhydrock Estate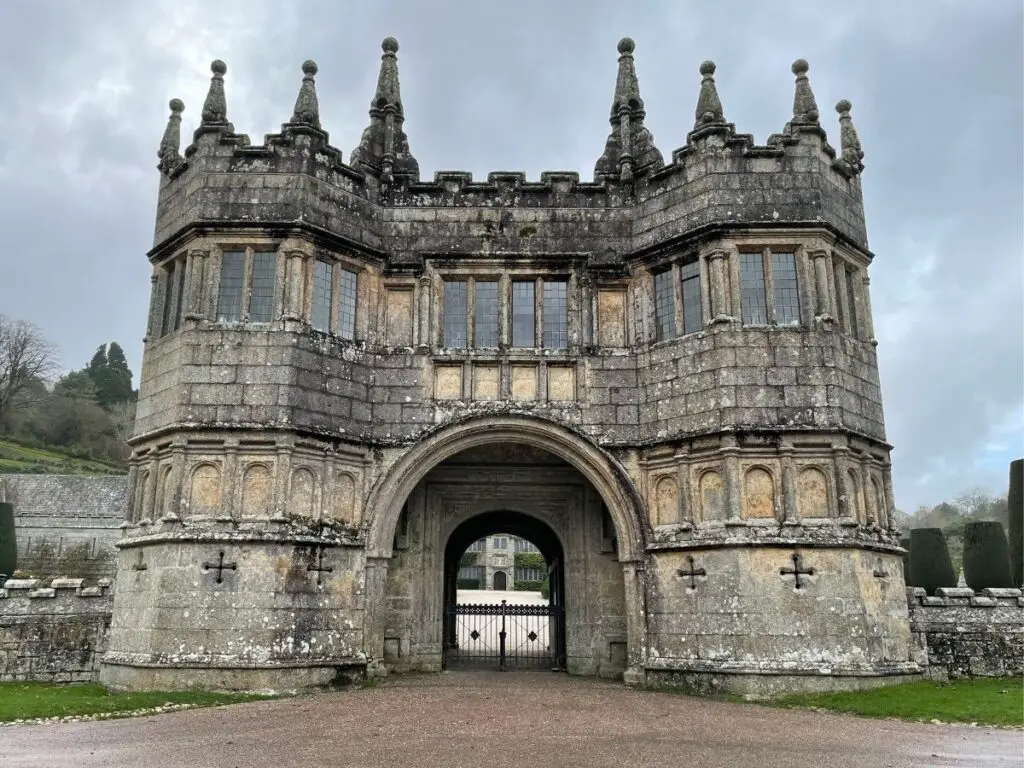 Lanhydrock Estate and Country House is a National Trust owned property that is situated just a couple of miles outside of Bodmin.
It's been a staple visit of mine since we discovered it – it's easy to get to, easy to park (especially if you're National Trust members because it's also free) and there's a few different things you can do there depending on your interests and the weather.
The house and gardens are well worth an explore – we went on a very rainy day but even then it was magical to see the gardens quiet and with the rain just dripping around. It was a welcome change to get indoors and see the inside though! Much drier!
We often take our dog too and there are lots of walks to do around the estate but the actual formal gardens and the house aren't dog friendly I'm afraid.
The grounds are open year round and are free to enter. The car parks are large but have a charge (except for NT members) and the house and gardens also have an entrance charge (again, free for NT members). The house is also closed in the winter months.
Explore Bodmin Moor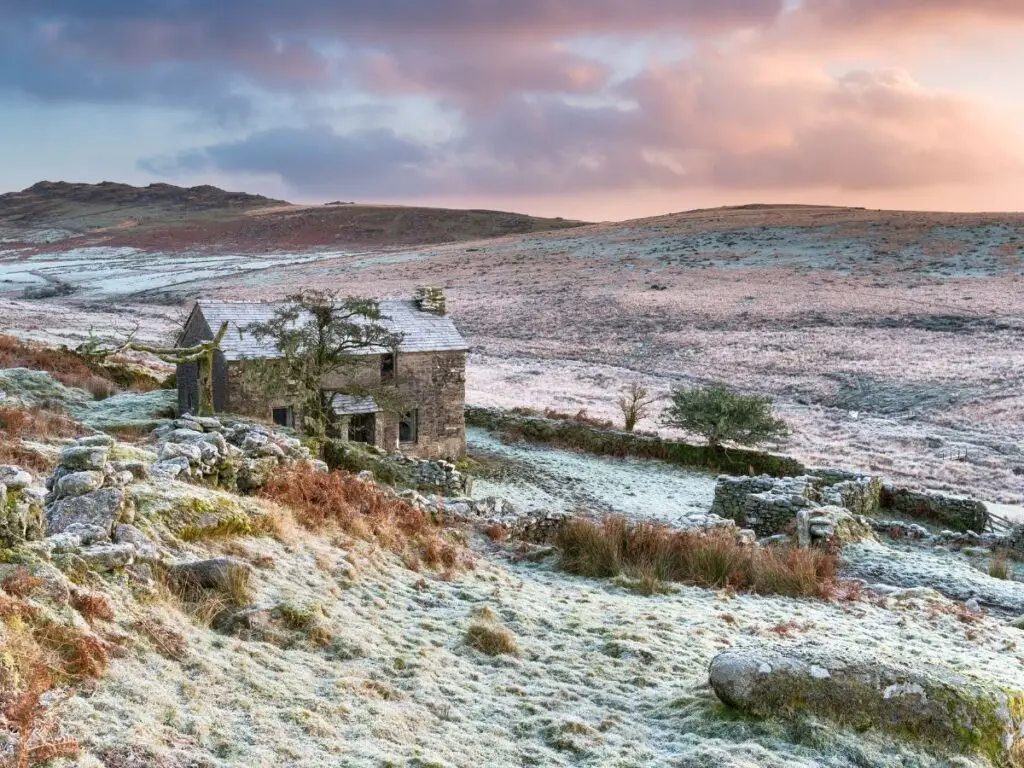 I feel like Bodmin Moor needs its own blog post (and I'll link it once I've written it!) but of course if you're looking for what to do in Bodmin it's got to come up right?
Bodmin moor is actually to the east of the town of Bodmin and covers a huge area. There are lots of walks to do and sights to see. Here's a quick overview of some favourites:
Minions, Hurlers Stone Circle and Cheeswring
Jamaica Inn
Colliford Lake
Dozmary Pool (legend has it this is where the Lady of the Lake in King Arthurs tale gives him Excalibur)
Brown Willy – the highest point in Cornwall (in image above)
Go on a bike ride along the Camel Trail
The Camel Trail is a really nice and steady 18 mile trail the goes from Wenfordbridge to Bodmin. Then on to Wadebridge and Padstow along a disused railway line.
It's suitable for a number of different modes of transport from walking to riding a bike and there are a number of bike hire places along the route too. One to check out is Explore By Bike who do guided trails and even some where you can take them on the steam train.
It's really safe so perfect for families looking to get out in the countryside and perhaps leave driving for a day!
Dogs are welcome on the route but it's recommended to keep them on a lead due to the number of bikes on the trail.
Get lost in the woods at Cardinham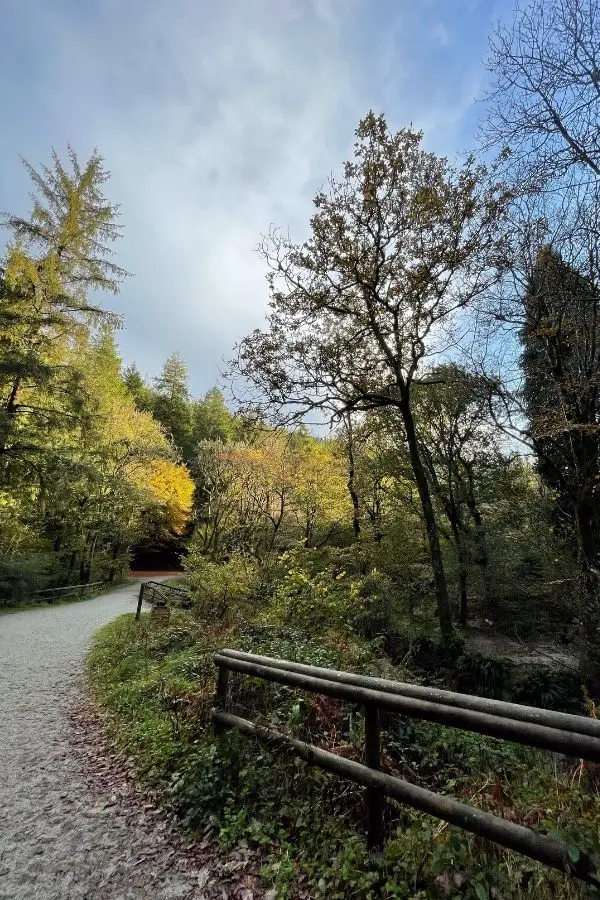 With a number of walking trails to suit all abilities and ages the Forestry Commission site of Cardinham Woods is a well recommended day out.
With tall trees all around, a river running through the valley and so much nature to see I really loved our trip to Cardinham Woods. The trails are well paved too which means you won't worry too much about your footing – my dog still managed to get muddy though!!
The woods are open year round and there's a dedicated car park (charges apply).
Explore A Georgian home at Pencarrow House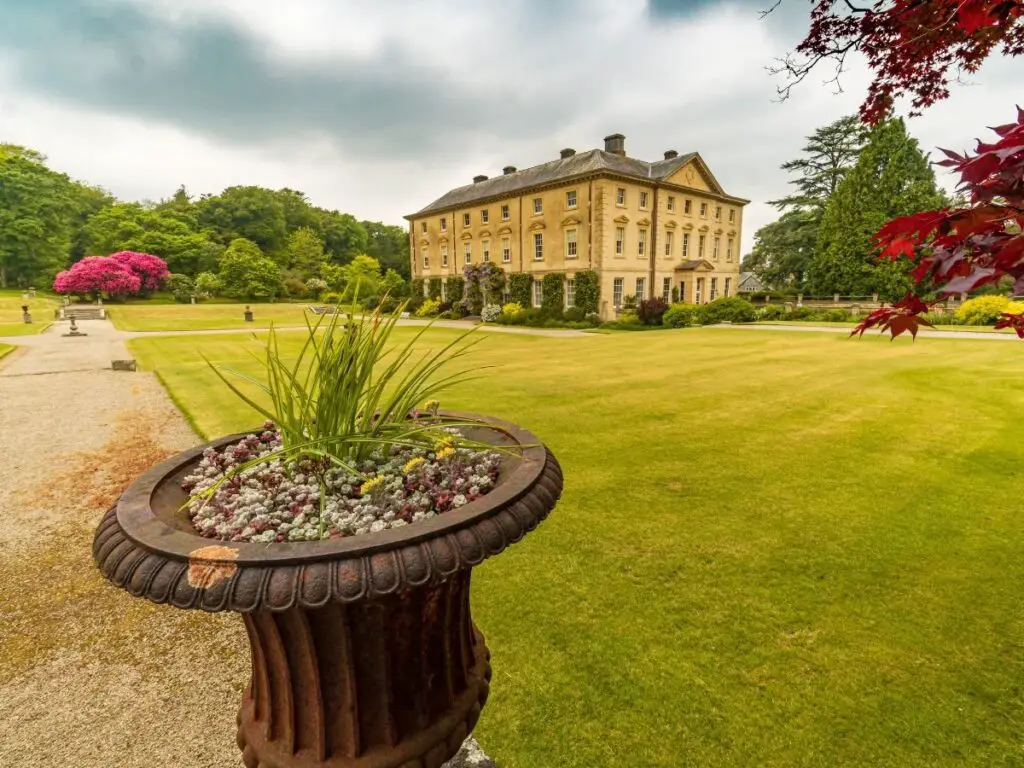 Another stately home between Bodmin and Wadebridge is Pencarrow House. It's a Georgian home
It's a really child friendly attraction and they take great steps to make it a fun place for kids to enjoy. Kids go free with paying adults too – what's not to love!
The grounds are extensive and varied – it's also dog friendly too so you can explore all around with them. The house has a lot to offer with history and art on show too.
The grounds are open from the beginning of March to October and the house opens a little later in April for the season.