18 of the Best Things to do in Cornwall
Over the last 18 months I've been discovering some of the best things to do in Cornwall so I can share them here on my site.
I feel like I've only just scratched the surface of what you can do here and I have a list as long as my arm of more things to try out. Suffice to say, you'll not be bored looking for places to visit and things to see!
While each area of Cornwall is special and has lots to do, this post is going to be a general guide to the county. I've been writing articles about what to do in some of the towns around Cornwall and the attractions you can see, and hope to continue so you can discover exactly what's around where you are staying when you come and visit. I've linked to more articles where appropriate.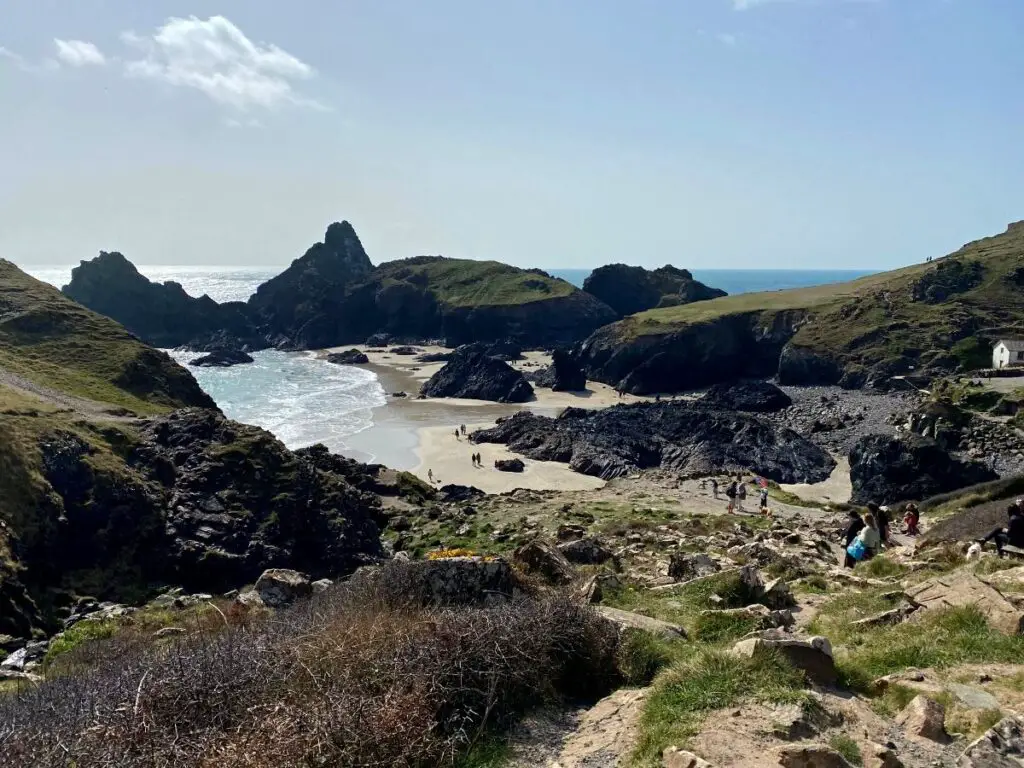 Get lost on the beaches
I feel like every post I write on this site has something to say about the beaches in Cornwall and honestly, there's a reason for this. This place has so many beaches and coves around the coast that there's actually enough to visit a different one each day of the year!
The whole coastline of Cornwall is special. Some beaches have your idyllic white sands, turquoise waters in sheltered coves like at Kynance Cove or the beaches around Padstow (some of my favourites!).
Some beaches are wide open and run for miles – perfect for walking with a dog, playing with kids or just for blowing the cobwebs away on a winter walk like Hayle or Watergate Bay.
Some beaches, like Crantock a beach in Newquay, have a river flowing to the sea where you can paddle and try out waterspouts. They are family friendly, have lifeguard cover in high season and so and are perfect for kids.
And some beaches just have an iconic backdrop seen in tv shows like Poldark. Don't miss a visit to Holywell Bay if you're a fan of the show!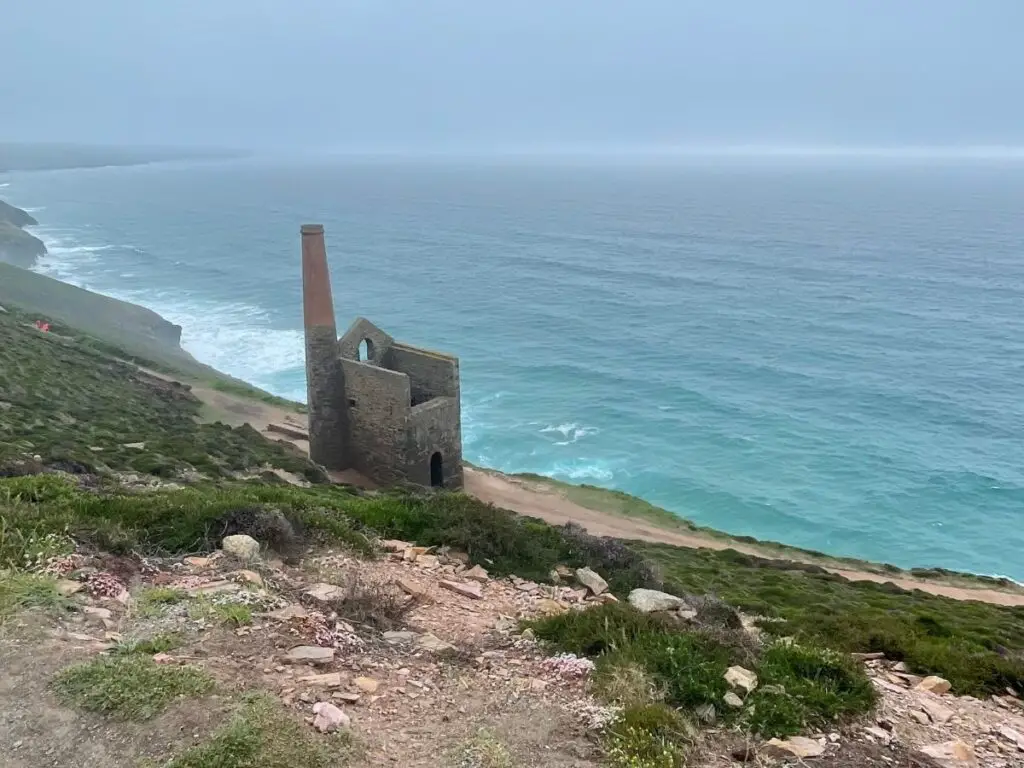 Learn about Cornwall's mining heritage
Way before tourists decided to visit this spot, Cornwall was mining country, and it still is to some extent as you'll see when driving down the A30 through the middle of the county. In the past we mined for tin and copper but nowadays it's china clay that's being extracted from the land.
Everywhere you go you'll see old, abandoned mining stacks and buildings from in the middle of the countryside to hugging the coastline at Wheal Cotes and Botallack.
There are lots of walks you can do that take in the ruins and the heritage around. If you want to, ahem, dig a little deeper then you could visit some of the mining heritage sites around like East Pool Mine where you can learn more about what went on.
If you're interested in the current mining that happens in Cornwall then Wheal Martyn Clay Works should be on your list of places to go. It's a nice, family friendly site near St Austell.
Try your hand at surfing
Cornwall is the UK's surfing capital and it really doesn't matter what time of year you go to the coast, you'll find people surfing and enjoying the waves.
While there's no one perfect place to go for the waves, Newquay is a good town to base yourself in if you want to get out on the water. The wide Fistral bay attracts surfers year round and also hosts the Boardmasters surfing festival and competition each year. Newquay has a really chilled and relaxed vibe as well, one of my favourite places.
If you're a beginner and want to just try out surfing then you'll find surf schools dotted along the coastline in big towns and small villages. No matter where you're located you should see something nearby.
The north coast is famed for its surf, but the south has some good spots too like Praa Sands. Don't forget the far west coast near lands end, Sennen Cove is a firm favourite for surfers.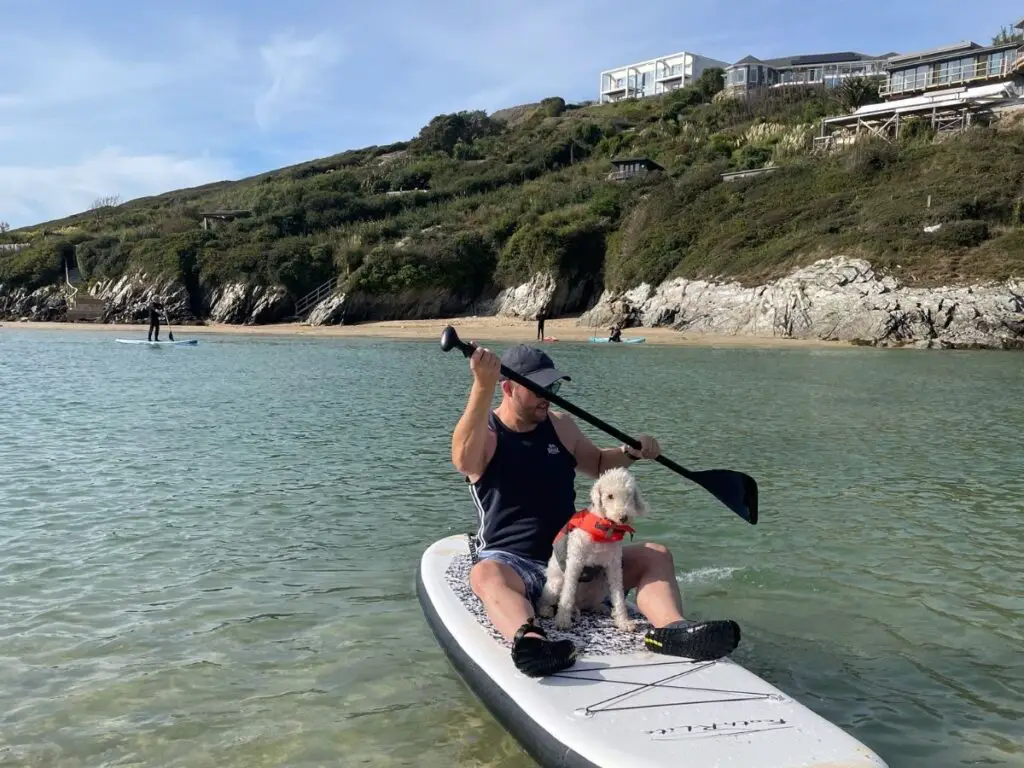 Discover more water sports
As well as surfing, Cornwall is great for a number of other water sports such as canoeing, stand up paddle boarding and kite surfing to name but a few.
Wild swimming also happens a lot here but if you don't want to brace the open sea you could also head to some of the sea pools that have been built like in Bude and Perranporth.
Diving is popular in Cornwall with wrecks and reefs to explore – you'll want to head to the south coast where waters are a little calmer for that.
Again, mostly on the south, sailing is something to try. With the large rivers like the Fal, Helford and Fowey heading out the the sea, there's a lot of places to try this out. Falmouth also hosts Sailing Week each year, a sailing contest that takes place over a week in August.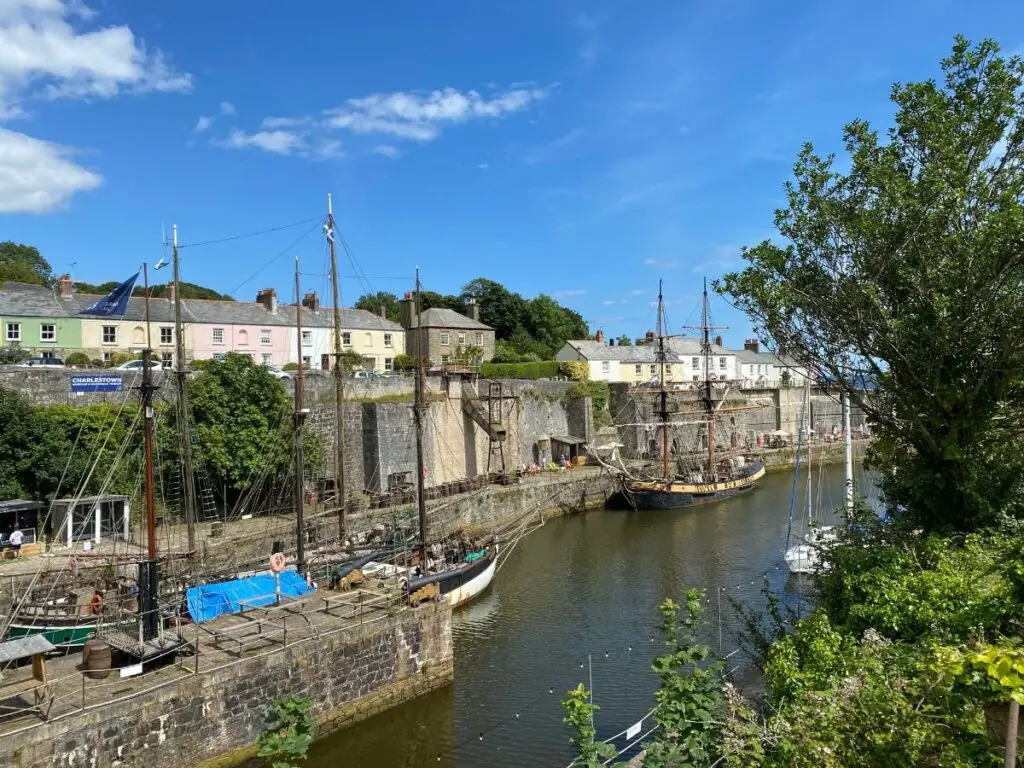 Seek out filming locations
Cornwall has long been a place that has attracted film makers and still continues to do so. When you're visiting you might find somewhere that looks familiar only to find it's been in a film.
Perhaps you loved watching Poldark and want to find the wide open beaches and cliffside vistas from the tv series? If so, don't forget to check out Charlestown too with its historic harbour that was used as Truro in the show.
Fans of the TV show Doc Martin starring Martin Clunes will love a day exploring the town of Port Isaac which is called Portwenn in the show. You can even stay in his Doctors Surgery!
More recently, the new Game of Thrones prequel has been shot in the area – look out for St Michael's Mount, Kynance Cove and Holywell Bay being a mecca for fans of the show.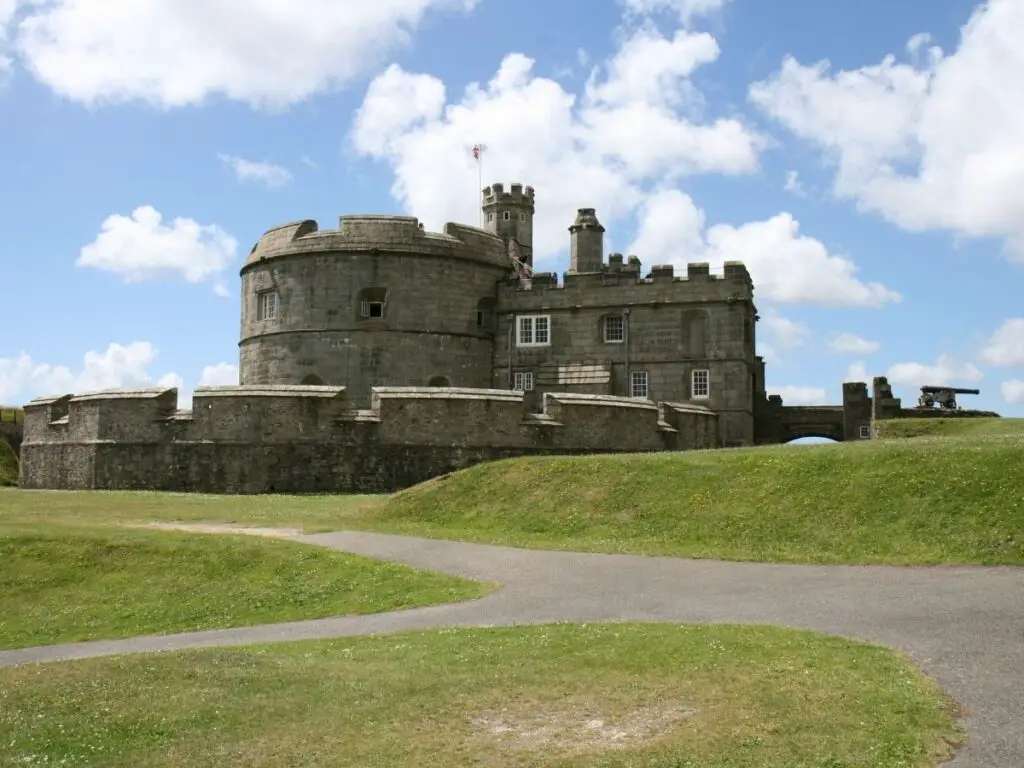 Investigate historic castles
The coastline of Cornwall has needed to be defended over the centuries and you can see that in St Mawes and Pendennis castles on the south coast. They both are examples of forts built by Henry VIII in the 1500s and are well worth a visit, specifically if you have kids and are looking for a day out.
There are some medieval castles that you can visit too including Launceston Castle in the east of the county and also the legendary Tintagel Castle which is steeped in Arthurian Legend.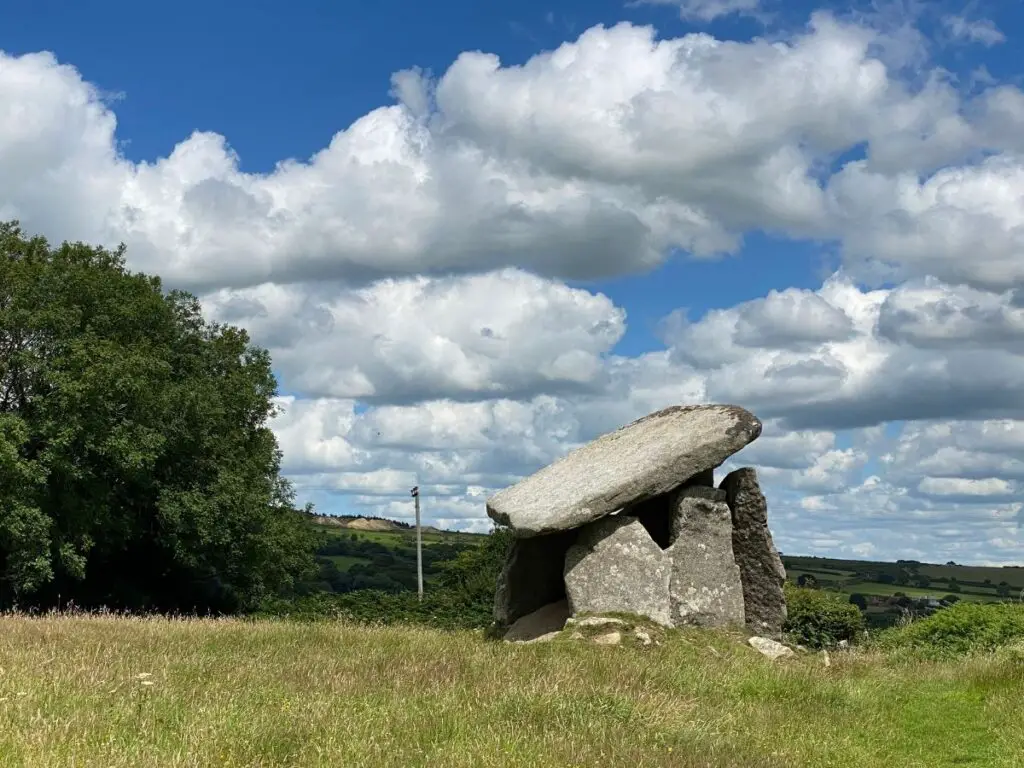 Go back in time at Cornwall's ancient sites
If you like your history a bit older than medieval then you're also in luck in Cornwall. There are loads of ancient sites here to explore.
There are stone circles in many places in Cornwall – perhaps check out the Hurlers near Minions for a good walk and a stunning setting.
Trethevy Quoit is one of the largest ancient sites in Cornwall and is a neolithic burial chamber. Unlike the more famous sites like Stonehenge, you can get right up close to this.
Chysauster Ancient Village should also be on your list of places to go as well – it's an old Romano-British settlement near St Ives and Penzance. You can see the remains of the 2000 year old village in a really well preserved example.
Take a boat trip
There are lots of opportunities to take a boat trip along Cornwall's coast.
Perhaps you'd like to try your hand at mackerel fishing to see if you could land something to eat for your dinner?
Wildlife spotting boats often know where to find dolphins and seals along the coast of Cornwall.
Or perhaps you're after something a bit more exciting like a banana boat ride? Or maybe just a more relaxed cruise along the coastline?
There's a lot to choose from and often it's a case of wandering around the harbour of many of Cornwall's fishing towns and villages to see what's available. St Ives, Newquay, Padstow and many others all have boat trips available.
If you want to do something extra special why not take the ferry to the Scilly Isles and really get away from it all!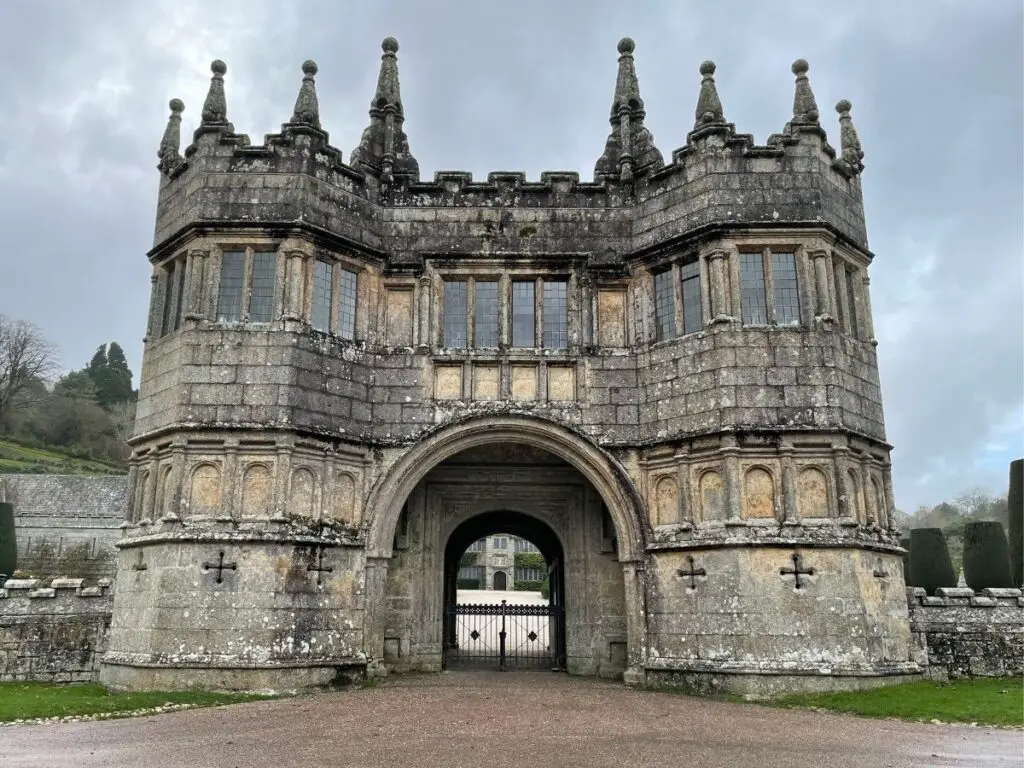 See all the National Trust sites
If you're not already a member of the National Trust you'll wish you were by the time you've finished with your Cornwall holiday as there's quite a lot of things to do in the area that are owned by the National Trust.
Much of the coastline is looked after by them and where it is you'll find that the car parks are free to members. Kynance Cove, Holywell Bay and Trevose Head are some examples of areas that are National Trust.
Many of the mining heritage areas are also National Trust.
Some country estates and houses that are worth checking out are Lanhydrock near Bodmin, Trelissick and Cotehele where you can explore the history, take long walks and discover the gardens and grounds. There are more – I'll have to do an in depth post about at them all one day!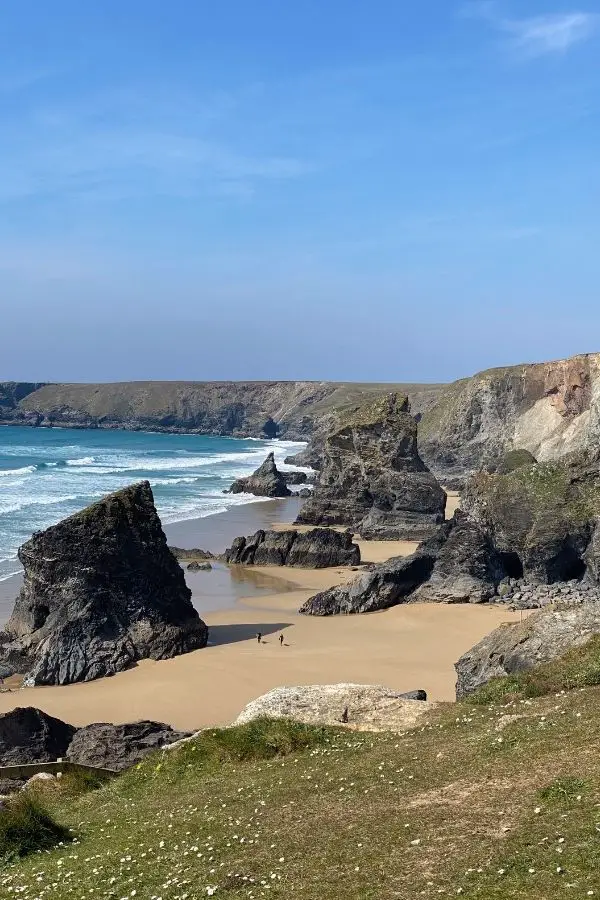 Go on a coastal walk
The South West Coastal Path hugs the coast of Cornwall all the way around and allows people to explore and take in the stunning scenery no matter where they are,
It doesn't matter if you plan to stay on the south coast, the north coast or right at the tip of Cornwall, you'll find the coastal path and some exciting and exhilarating walks right by you.
If you don't know where to start perhaps head to Bedruthan Steps on the North Coast for a classic view over the craggy coastline.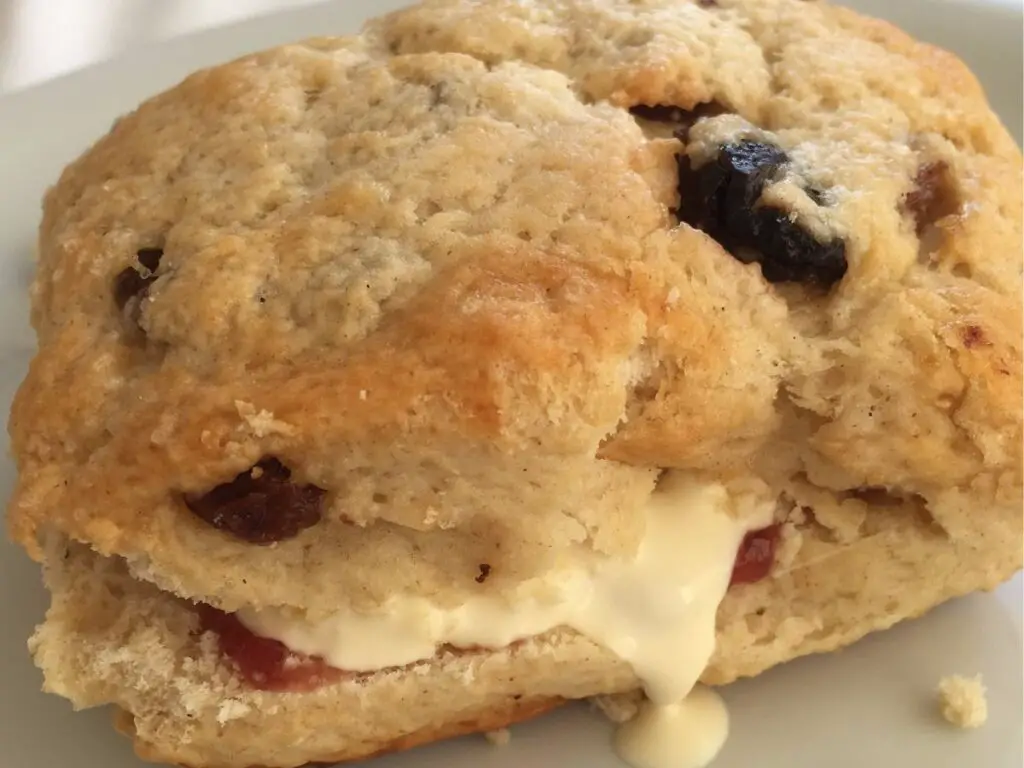 Enjoy Cornwall's food and drink
You can't come to Cornwall without trying out the food and drink.
The food that everyone thinks about is Cornish Pasties and in every village you'll find local bakeries with their pasties from traditional to vegan.
Enjoying a Cornish cream tea is a nice way to spend an afternoon at a cafe or restaurant. It normally consists of a scone with jam and topped with clotted cream. Serve it with a cup of tea and all is right with the world!
Just to note – the jam is always spread first in Cornwall, not like in other areas where it's put on top of the cream.
Cornwall has some fantastic drinks to enjoy too from Cider to Gin and has some wonderful local beers too.
Don't forget fish and chips by the sea or go all out and discover amazing seafood in some of the top seafood restaurants in the country run by top chefs!
Take the kids out
Cornwall has loads of things to do to attract families to spend time here. You have theme parks, petting farms, museums and adventure playgrounds that are all perfect for a family day out.
Flambards near Helston and Camel Creek near Padstow are some theme parks aimed at children.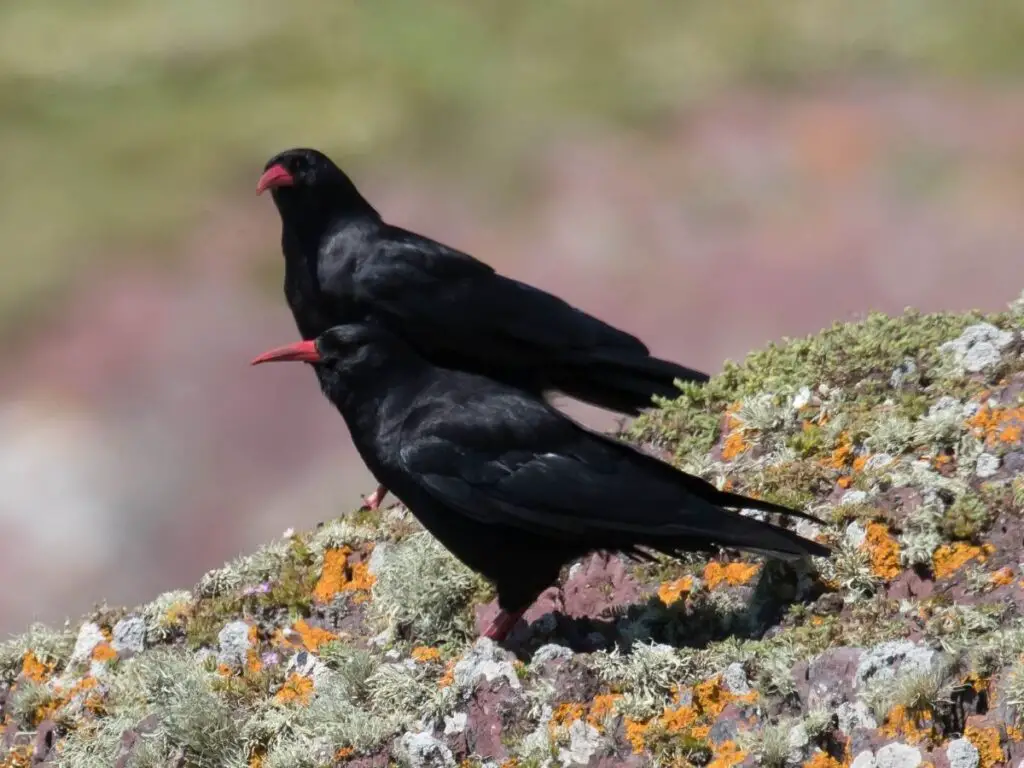 Encounter some animal attractions
If you are an animal lover there's some interesting sites for you in Cornwall.
The Cornwall Seal Sanctuary is a place where seals are rescued, rehabilitated and mostly let go. Some resident seals who can't go back in the wild are also cared for here.
Newquay has a Zoo and an Aquarium in the town.
You can also enjoy farm attractions such as Dairyland and bird sanctuaries like at Cornish Birds of Prey.
Of course there's also a tonne of local wildlife on the doorstep too. You might spot dolphins off the coast of Land's End or choughs (Cornwall's symbol – apparently King Arthur turned into one when he died!) and lizards on a coastal walk.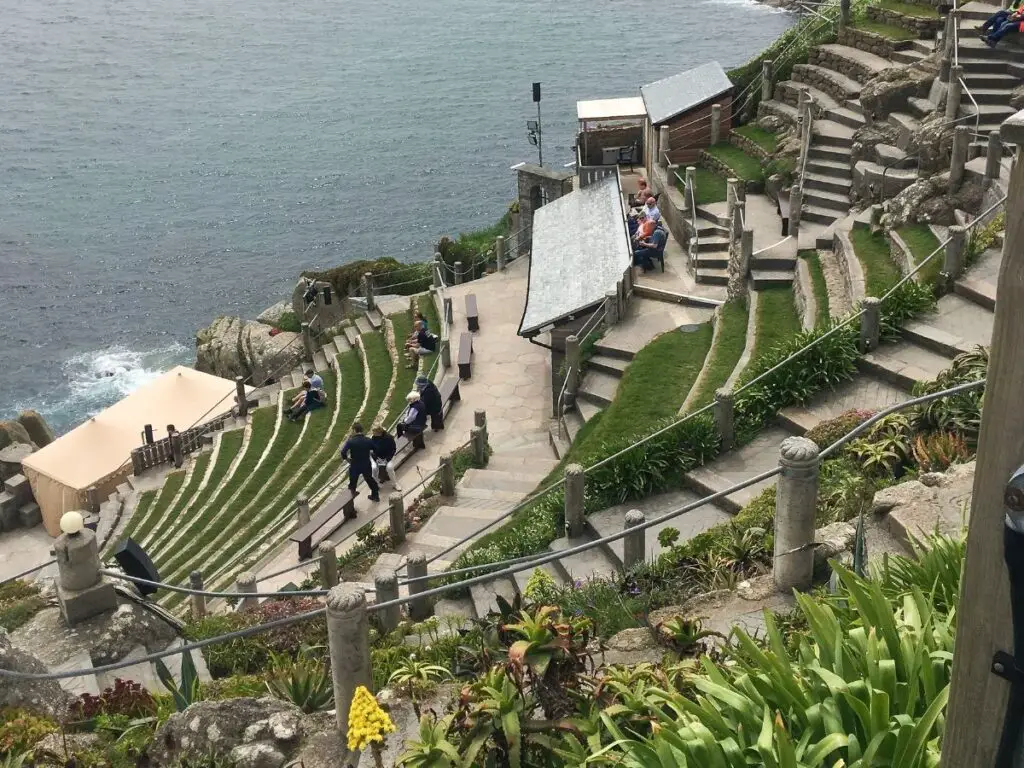 Experience unique culture
Theatre is a unique experience in the far west of Cornwall. There is an open air theatre there that puts on performances looking out over the stunning coastline. I mean, can you get any better than that? Minack theatre is open to all visitors when plays aren't on so it's well worth a trip.
St Ives is also home to the amazing Tate museum and Barbara Hepworth Sculpture Garden.
Everywhere you go in Cornwall you can see how the scenery has inspired people to create amazing art, music and theatre.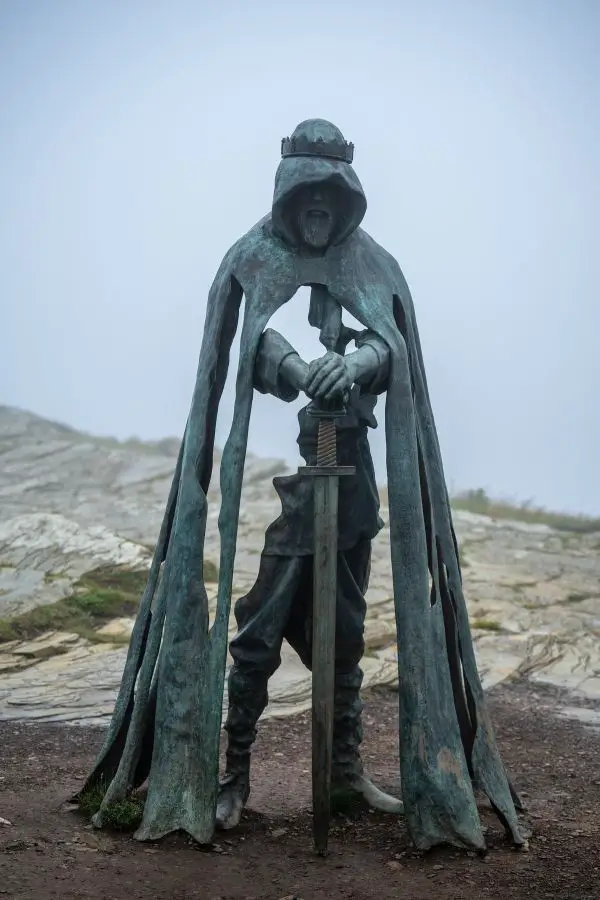 Discover local legends
You can explore many legends in Cornwall as you might expect from a land that is rich in history and Celtic tradition.
The main legend you'll hear about is that of King Arthur, Merlin and his round table. Head to Tintagel to see his birthplace and see Merlin's cave. Dozmary Pool on Bodmin Moor is also said to be the place where the Lady of the Lake story comes from.
In Padstow you can look out and see the Doom Bar and learn about the story of how it happened. The Doom Bar is a sand bank that has wrecked many fishing vessels. It's said that a mermaid cursed the area when she was shot at by a man she loved and was trying to lure away.
Bedruthan Steps has a legend attached to it too, although it's a little younger probably having come from Victorian times. The legend says that the sea stacks were used by a giant named Bedruthan to cross the bay.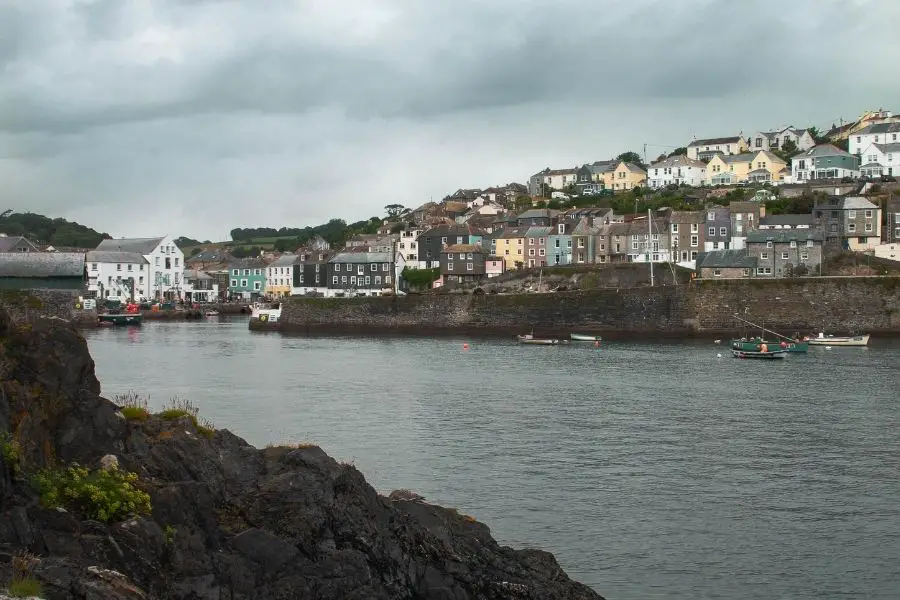 Wander around fishing villages
One of the charms of Cornwall is the small fishing villages that haven't changed for centuries. Take a look at examples such as Mousehole, Mevagissey and Polperro.
Many of them are still working fishing villages so don't be surprised to catch the smell of fish and to see people going about their daily work. Fishing has declined but it's still a major industry in Cornwall.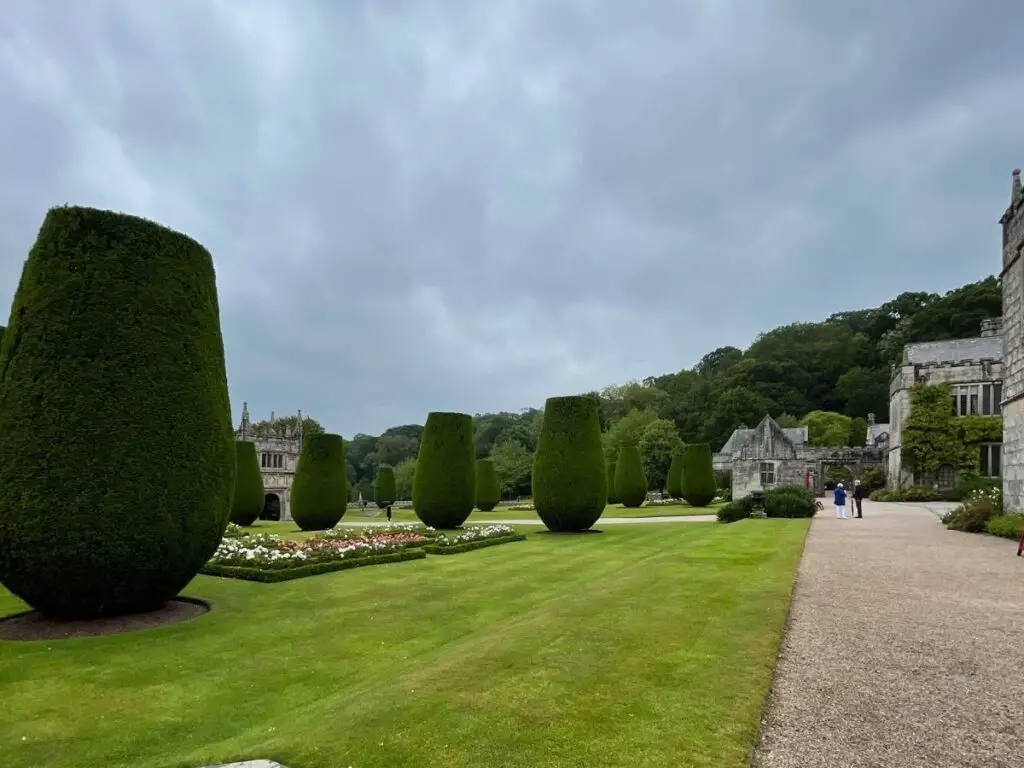 Uncover amazing gardens
All around Cornwall are so many beautiful gardens to explore.
The Eden Project is one of the main attractions in Cornwall and you can see lots of kinds of plants in their outdoor sections as well as their biomes with plants and flowers from the Rainforest and desert habitats.
The Lost Gardens of Heligan are an example of Victorian gardens which were actually lost under a sea of brambles after WW1. Hence the name! It was rediscovered in the 90s and now is a great day out in Cornwall.
Enjoy all the festivals
Finally we have festivals in Cornwall. Each year there are so many events that take place here that draw so many people and also delight current visitors as an unexpected thing to do when in Cornwall on holiday.
Boardmasters is a huge music and surf festival that takes places each August. While the music side sells out in advance, you can always head down to Newquay to enjoy the vibe at the surfing events.
The Royal Cornwall Show takes place annually in Wadebridge at the showground. It's an agricultural show that covers a weekend in June.
The Sea Shanty Festival in Falmouth is a celebration of the music of Cornwall and takes place each June.
Book your Cornwall holiday
Check out VRBO for unique places to stay

Grab a guide book on Amazon