May is a really popular time to visit Cornwall due to the improving weather, multiple long weekends through the month and people just longing for a break. If you're considering visiting Cornwall in May here's our guide to the county at this time of year.
May brings events and festivals, crowds and fun, and, hopefully, plenty of that warm weather! Of course it's not guaranteed but we can hope can't we?
With May on the radar for so many visitors is it a good time to visit Cornwall?
All images on this page are from our May explorations but of course if it was a rainy day we might have stayed home!!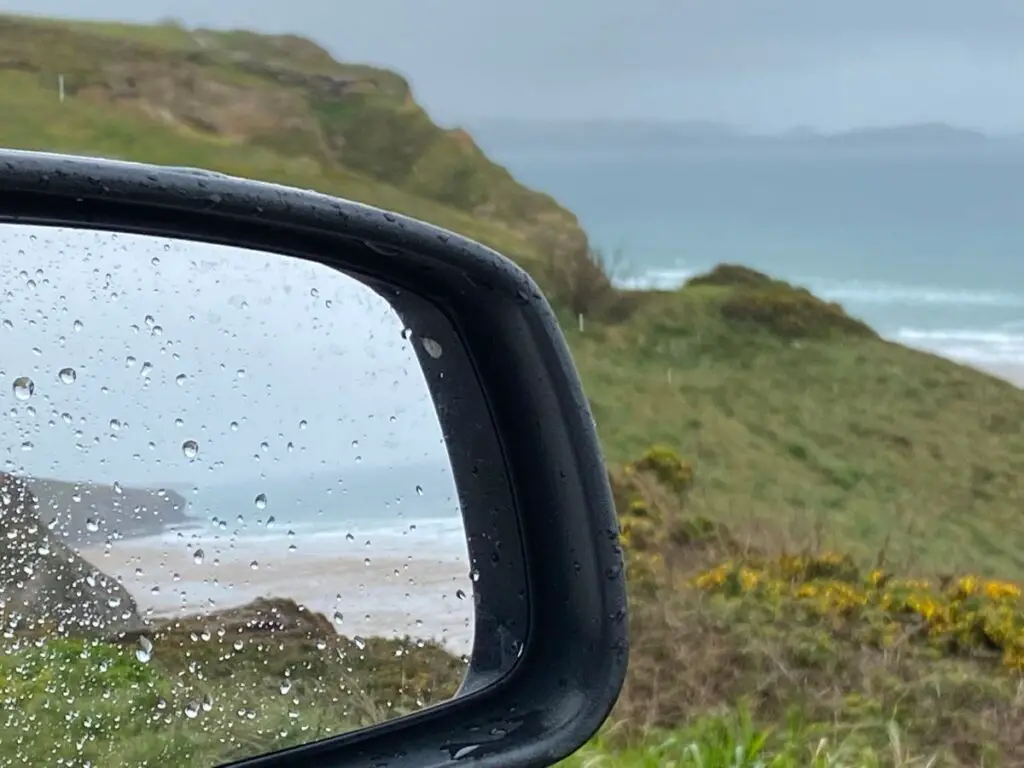 Is May a good time to visit Cornwall?
May is a super popular time of year to visit Cornwall and that might colour your view of whether it's a good time overall for you.
I'm personally not a fan of when everywhere starts to get busy and if you're the same then be very aware of the time that you come down in May and try and time it between the bank holidays in the month.
Of course, not everyone has the option and with a long weekend in view from your week at work many people just jump at the chance of a visit. I can't blame you!
Because of the small window of busy periods in the month and the fact that you have a LOT of people all wanting to come down in a short time span, often arriving on Fridays and Saturdays and leaving on the Monday/Tuesday it can mean roads to get to Cornwall can clog up. Leave plenty of time to get here.
If you enjoy the holiday vibe and lots of things going on then you'll love May in Cornwall!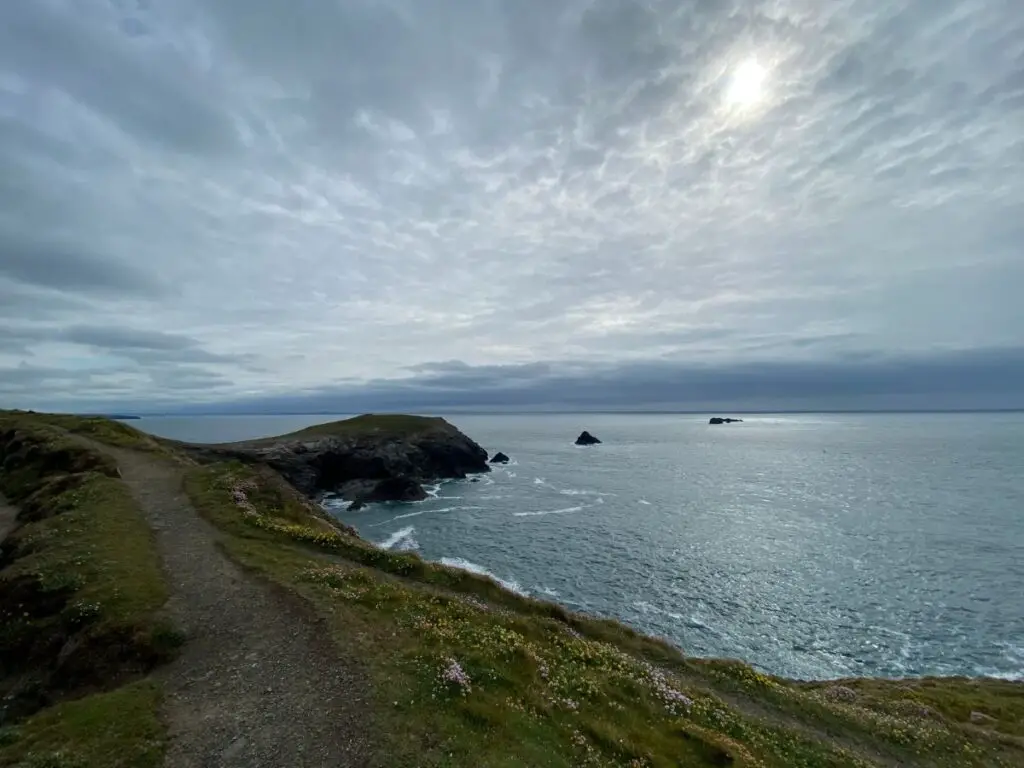 What to consider when visiting Cornwall in May
Weather
I feel like I say this every month but Cornwall's weather is changeable and while it's getting warmer and the days are lengthening there's still a risk, as there is all year round, of visiting in a wet period. That's Cornwall weather for you!
May does see the temperatures rising and when you get a nice sunny day it really feels amazing down here.
Typically Cornwall sees average low temperatures of 10°C and highs of 14°C and an average of 9 days rain in the month.
Public and School Holidays
May has 2 bank holidays generally and schools tend to be off for a whole week at the second one, the Spring Bank Holiday.
The first is May Bank Holiday and is on Monday 2nd May 2022. Schools and many work places will have this as a day off and so it can be very busy in Cornwall then.
In 2022 with the Queen's Jubilee celebrations it means that our Spring Bank holiday has shifted into June slightly – it's the Thursday 2nd and we have an extra Platinum Jubilee Bank Holiday on Friday3rd of June. However most school holidays will still be at the very end of May. In Cornwall the dates are from Monday 30th May – Friday 3 June and so you'll have the weekends on either side of that which may be busy.
Attractions
May is getting into high season in Cornwall especially with the public holidays so you'll find that all attractions should be open, boat trips begin and the county is in full swing!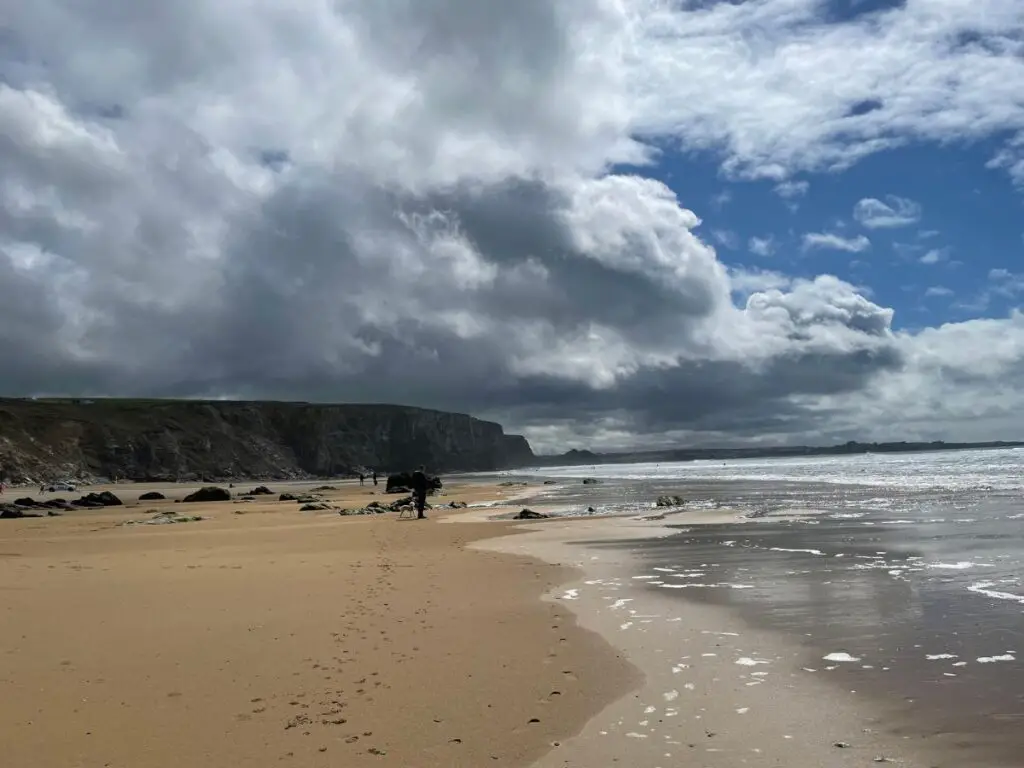 Things to do in Cornwall in May
Please also check my 'things to do' articles as I can't fit everything here and it might depend where you're based as to what you might want to do.
Coastal walks with wildflowers
Coastal walks are a great idea whatever the season but in May (and over into June) it really is a riot of colours with all sorts of wildflowers around and just making it ever so pretty.
If you're in Cornwall for the end of May you might like to consider visiting the Polly Joke poppies which are near Newquay – it's a wonderful scene of red poppies that overlook the blue sea.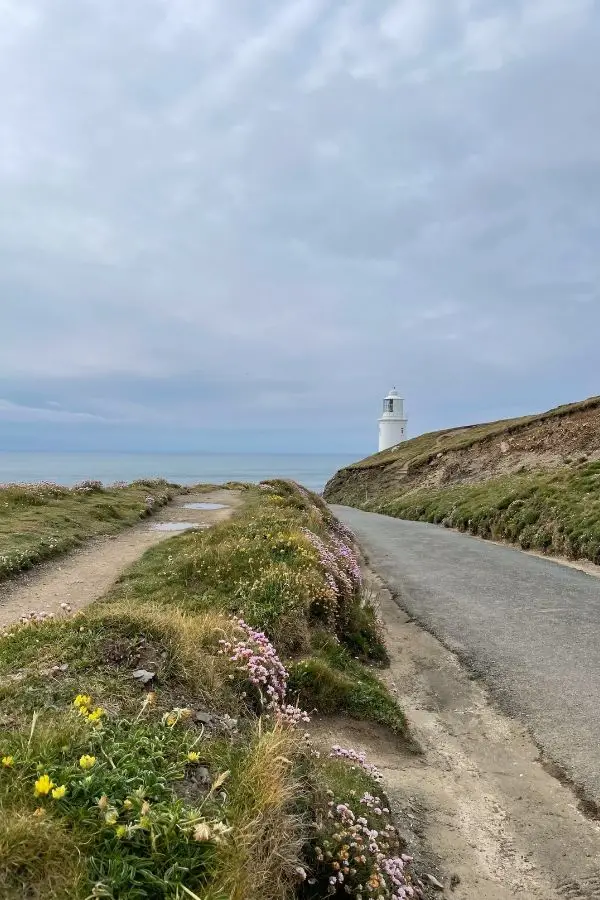 Learn to Surf
As we lean into the summer starting this might be a good time to get those surfing lessons you've always wanted to do! There are so many surf schools all around the beaches of Cornwall, with a lot being on the North coast too – no matter where you're staying you'll likely find a surf school to help you!
Catch an Outdoor Theatre Show
The Minack theatre is an absolute joy of a place to visit and now that the weather is getting better (hopefully) and the nights are getting longer it's a great place to do something a little different and catch a show.
Some performances are family friendly and others geared toward adults. Check out what's on over May at the Minack here.
What's on – Cornwall May events
St Agnes Bolster Festival
On the May Bank Holiday weekend and actually starting on the 30th April is a festival in the small fishing village of St Agnes.
The festival celebrates the end of a giant, Bolster, who would eat the children in the area. There's a street parade with huge puppets and a bonfire up on St Agnes Head.
Check out their website here for more information
Pride – various places
Pride marches takes place in May, June and July throughout Cornwall to bring about awareness and visibility and foster community with LGBTQ+ people. Here's what's happening in May:
May 7th – Falmouth
May 14th – Newquay
May 21st – Penzance
May 28th – Saltash
National Surfing Championships
Held in Watergate Bay near Newquay on the 6th – 8th May 2022. The waters of this beach are great for surfing and why it's held here. Spectators can watch from the shore and of course there's plenty of eating options nearby.
St Ives Food and Drink Festival
Taking place over the weekend of the 13th – 15th May 2022 is the St Ives Food and Drink festival which is just as it's name suggests – a place to explore and enjoy a lot of local produce! You'll also see demos from chefs and live music to set the scene. It's free to come along although the music acts require paid tickets. See their website here for more details.
Launceston Steam and Vintage Rally
A fun day out in the east of the County on the 28th, 29th and 30th May. The Steam and Vintage rally has all sorts of old cars, tractors and other vehicles to check out. Check their website here for more details.