9 of the prettiest villages in Cornwall
Cornwall is one of the most prettiest locations in the UK and it's not just because of its blue waters, stunning coastline and beautiful beaches. Some of the villages the are in the county are absolute show stoppers and are a must to visit if you're looking for pretty, instagram friendly locations. So without further ado, here is my list of the prettiest villages in Cornwall.
Did I miss any of your favourites? Let me know in the comments and perhaps it will make the cut when I update this post.
Port Isaac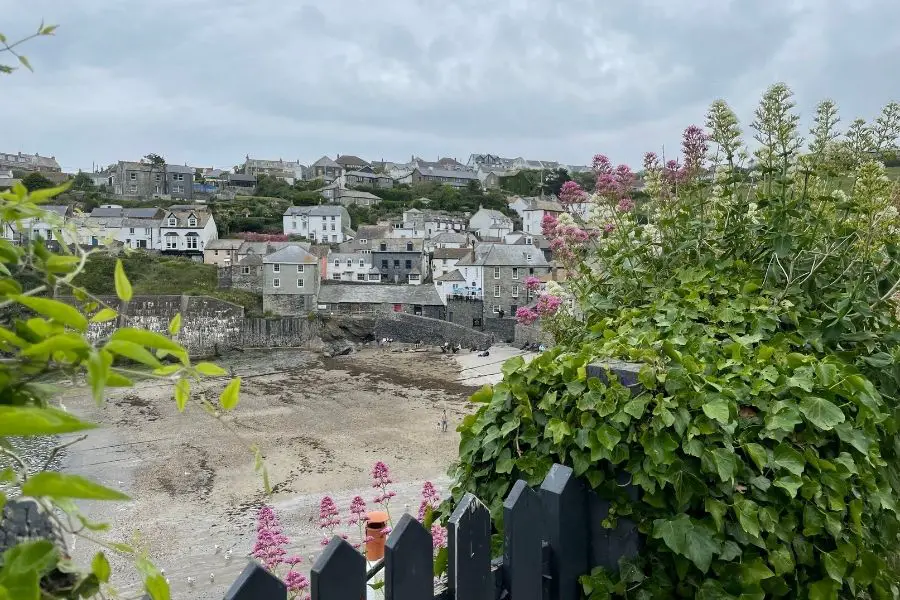 Let's start with the gorgeous fishing village of Port Isaac on the North coast of Cornwall. It's been made famous in recent times as it's the filming location for various films and tv shows.
The most popular is probably the tv series Doc Martin and you'll find numerous walking tours and mentions of the show as you walk round the town. They call it Portwenn in the show – perhaps you'll be lucky enough to visit on a day when filming happens!
The village has a number of small and winding streets full of pretty little fishing cottages and it's made more quaint by the fact that very few cars drive through . It's plenty full of tourists though so I recommend an early or late visit!
Altarnun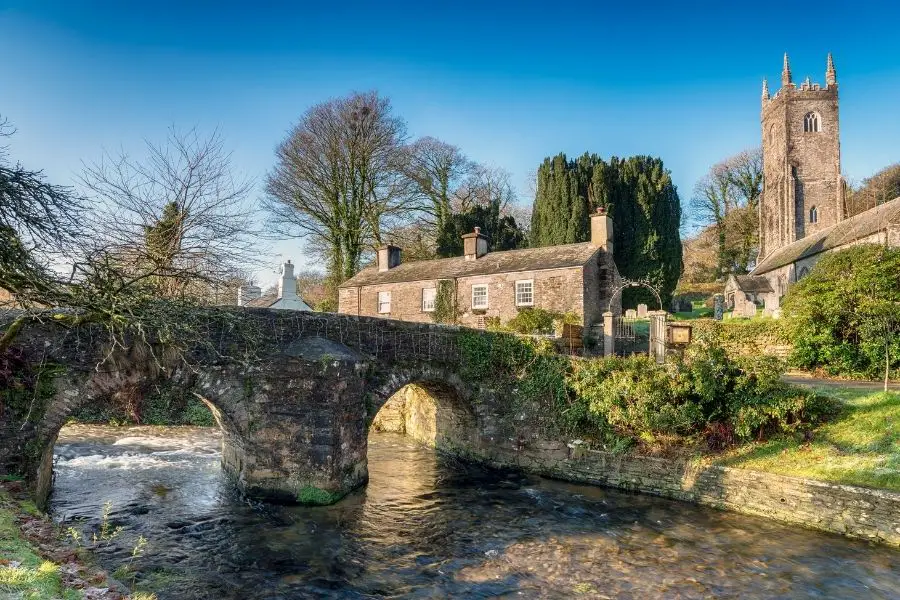 If you're looking for a pretty village that's inland in Cornwall then the small Altarnun on Bodmin Moor could be right up your street.
With a beautiful 15th century church dedicated to St Nonna and a small stream flowing through under a picturesque bridge this is a quintessentially English village.
Take some time to have a picnic on the village green and enjoy the stunning setting in the middle of the countryside.
Tintagel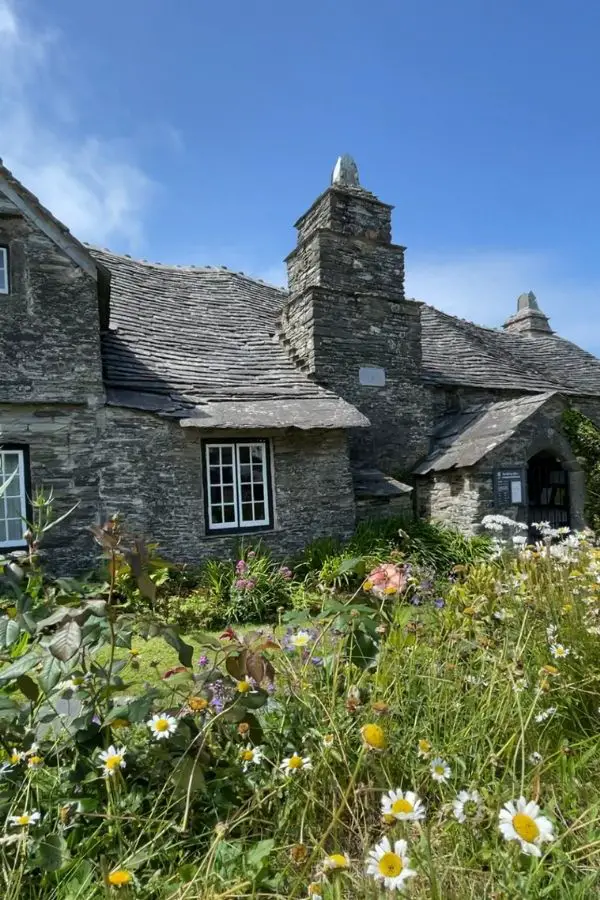 Cornwall is full of mystical and legendary places and Tintagel should be top of that spot if those ideas appeal to you. It's where the legend of King Arthur was said to have been conceived and there are numerous places associated with the legend.
The village itself is incredibly pretty with lots of wonky cottages that have immense personality and no doubt many tales to tell themselves. There are lots of tea houses, gift shops and photo opportunities.
If you have time definitely take a look at the castle and the coastline which is simply stunning.
Fowey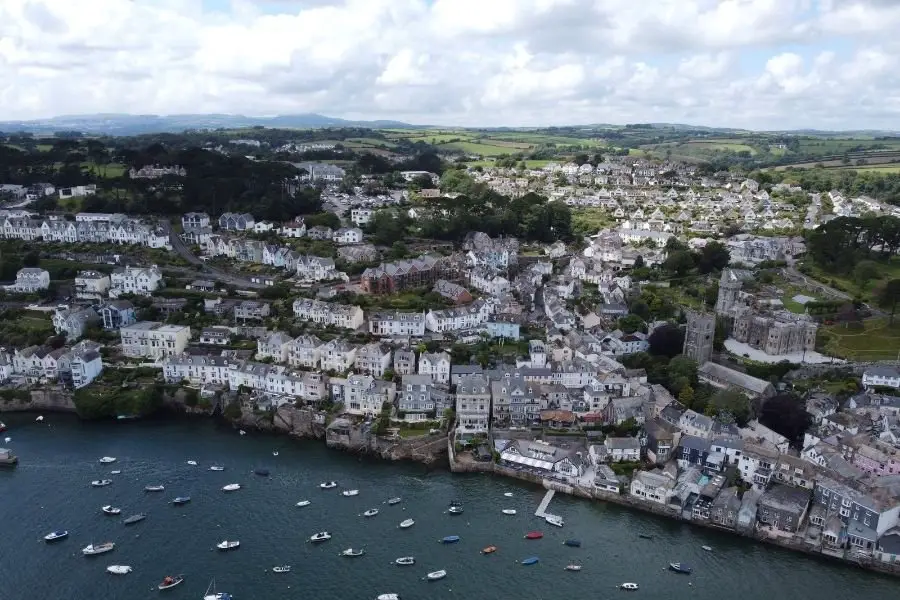 A gorgeous old port town on the south coast of Cornwall is Fowey which is pronounced as 'Foy'.
Sat on the banks of the River Fowey it's a peaceful and beautiful place to watch the world, or the boats go by. It has meandering streets with pretty shops and a number of places to get a bite to eat too.
One thing to note about Fowey is that it's incredibly steep to get back to the top car park – they do run a bus, but if you decide to walk it just be warned!
Polperro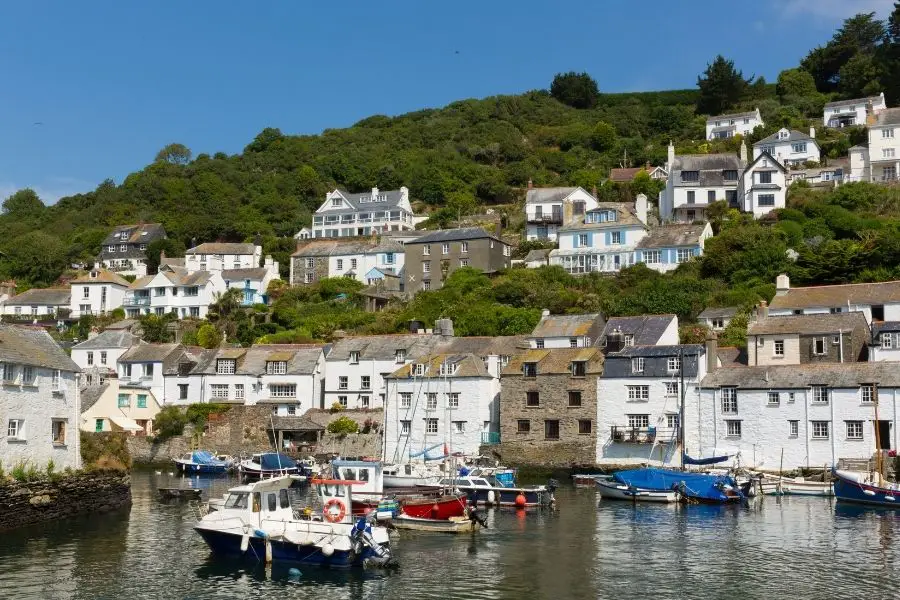 Another fishing village (yes there are a few!) and this time on the south coast is Polperro.
Polperro is a stunning little village with a tiny beach to enjoy too. The village is full of history and old buildings – all of which are also contained in the model village that has painstakingly been made of the area – don't miss it!
Lots to see, plenty of small shops and places to eat and drink and of course that gorgeous coastline to explore too.
Mousehole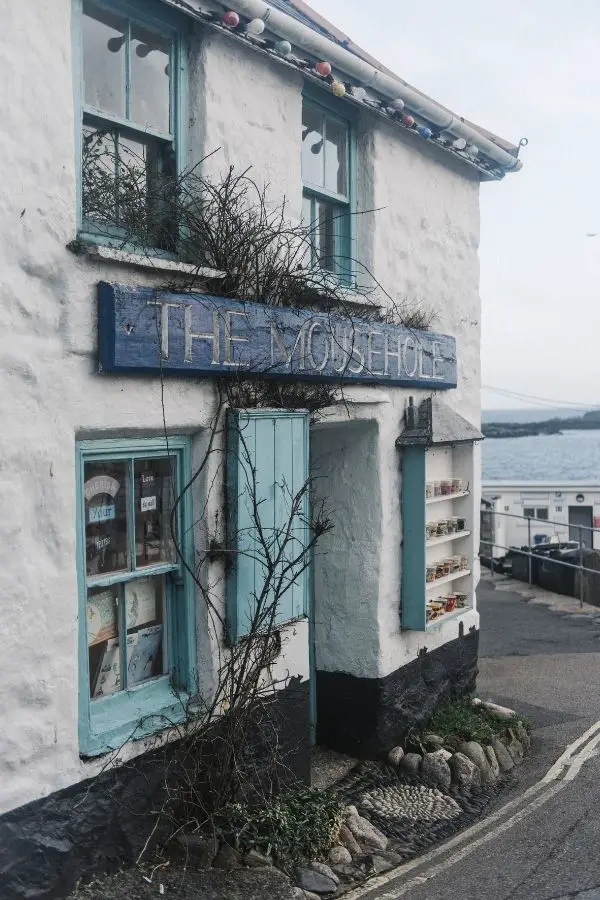 This is another village with a name that you think you know how to pronounce but actually it's slightly different – you say it more like 'muzzle'.
It's a quaint fishing village all the way past Penzance and the poet Dylan Thomas even described it as the 'loveliest village in England' while there on his honeymoon- high praise indeed!
It's easy to see why with pretty cottages and winding streets leading to the harbour. It's also one of the most popular villages to stay in and is often booked up well in advance
Being so far down the county it's a long drive to get there no matter where you start but a worthwhile one!
Boscastle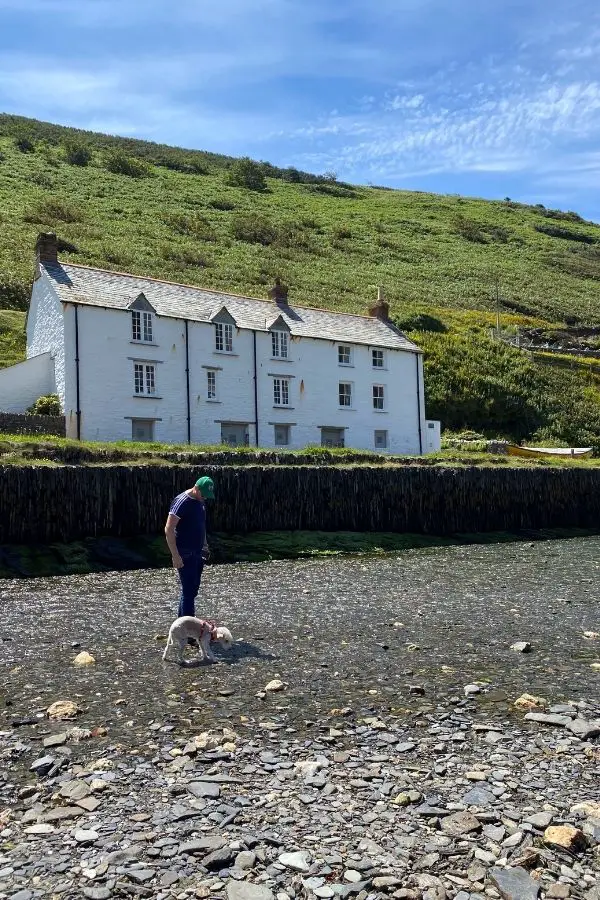 We're back up on the north coast of Cornwall now and just a stones throw away from Tintagel that is mentioned above. Boscastle is another stunning village in the area and if you can, visit them both!
Boscastle to me has an infamous history of a place that suffered terribly in a flood in 2004 and I remember vividly the pictures of it on the news. You'll not see much to remind you of it as the village has recovered well.
Boscastle is in a valley and you walk from the car park and follow the river down to the sea. There are a few shops and places to get food – we had some really nice pasties from a baker there! As the water flows out you can paddle in the river or walk to the sea for some amazing views of the coastline.
Cadgwith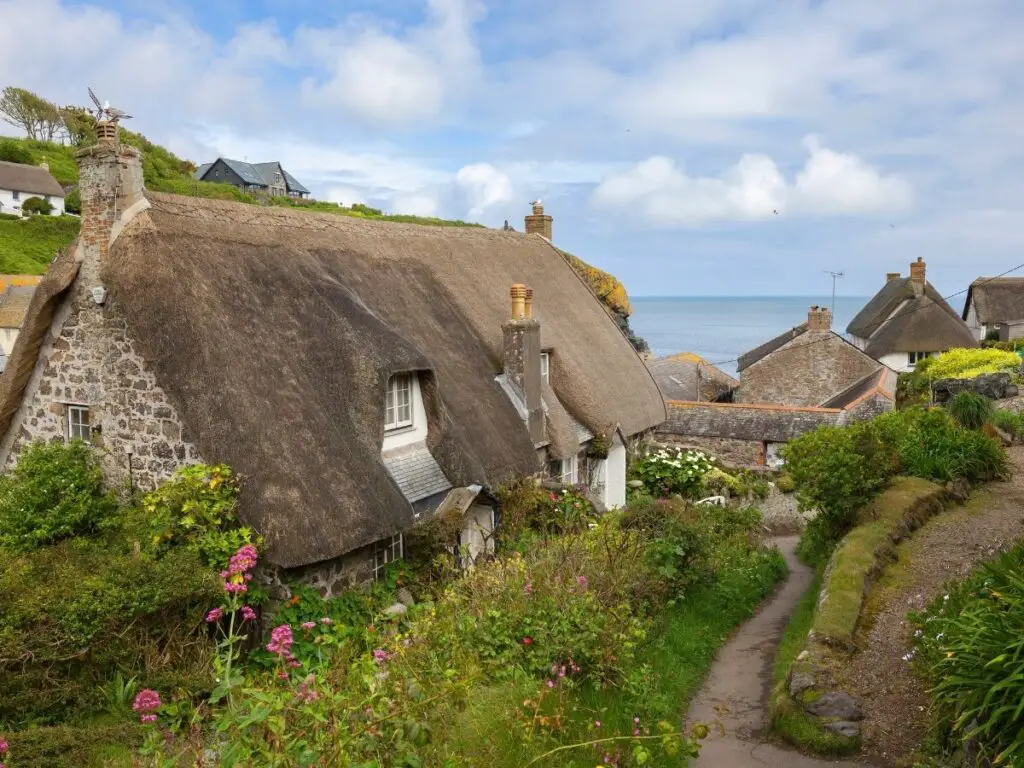 This is another out of the way village that isn't too easy to get to. Cadgwith is on the Lizard Peninsula and if you like your villages with some thatched cottages this is the one for you!
With a history in pilchard fishing and buildings that are hundreds of years old there's much to learn about here. The beach in the cove often has a number of fishing boats shored up which makes for a pretty picture with the village in the background.
The sea is wonderfully blue and the coastline is rugged – there's lots to see and do in this part of Cornwall if you make it down this far.
Mevagissey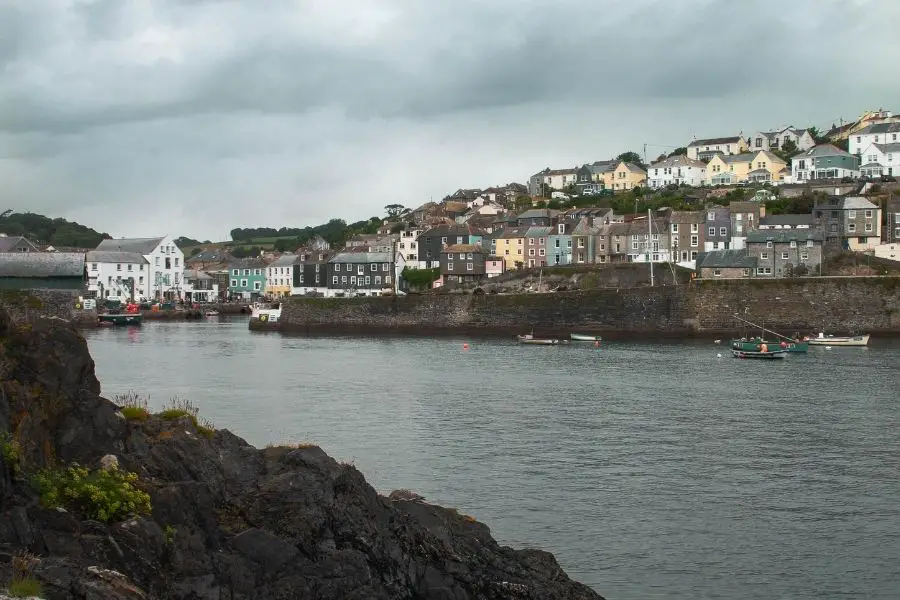 Finally we have the village of Mevagissey – perhaps one of the larger villages in this list but a pretty one nonetheless.
Mevagissey has a harbour that is flanked on either side by pretty houses that look down on the fishing activity. It's still a hub of that to this day and you'll see fishermen going about their business among the tourists.
There's plenty of gift shops, bakers and pubs to tempt you while wandering around.
My little trick for you to do is to walk along the right hand side of the harbour to the harbour wall. Keep walking and you'll see you can go around the harbour wall to the other side and have the place almost to yourself!
Which one of these pretty Cornish villages are your favourite? Any you haven't had chance to visit yet?